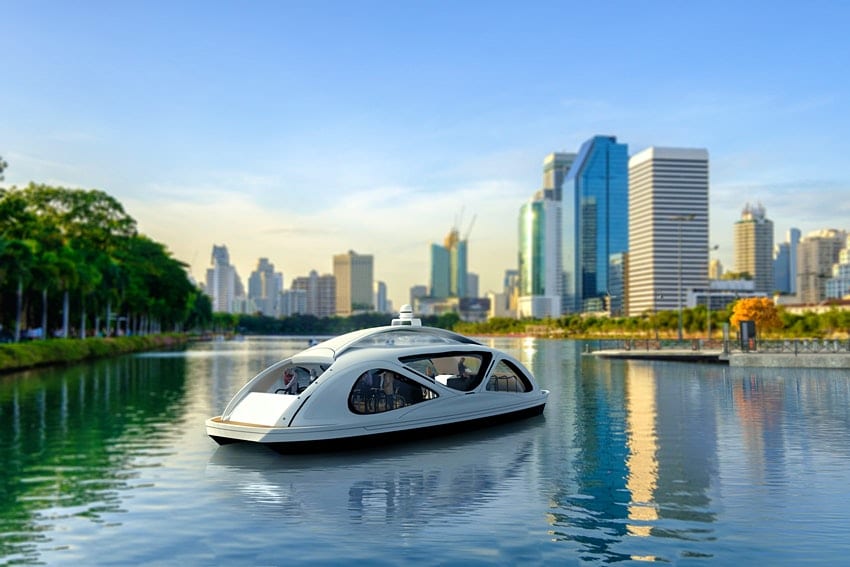 This self-driving ferry in Norway aims to revolutionise public transport
In the era of the climate crisis, Norway has taken on the challenge of pioneering an electric, self-driving water taxi that hopes to revolutionise urban public transport. The small, carbon neutral water taxis can be summoned by customers at the push of a button.
Next year, Norwegian startup Zeabuz will launch a self-driving ferry, or water taxi, capable of carrying up to 12 passengers at a time. By pressing a button on their phones, users will be able to hail a commuter ferry. Researchers at the Norwegian University of Science and Technology first developed this emissions-free mode of public transport in 2018; Zeabuz are now on track to getting it on the water and serving commuters by 2021.
With the intention of having minimal impact on the environment, Zeabuz will be able to transport passengers across waterways in cities, as well as settlements along the coast where boat trips are common.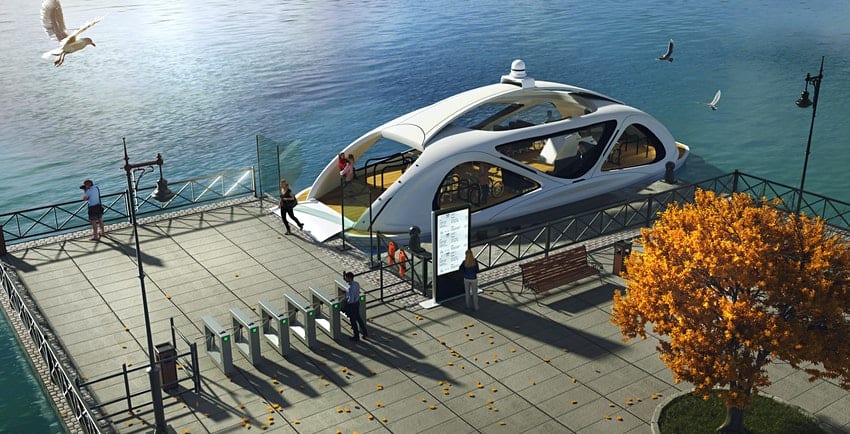 The battery-powered, self-driving system uses state-of-the-art sensors to detect the surrounding area and navigate safely around swimmers, other boats or stationary objects in the water. Data from the sensors will be fed back to the control system to help it make decisions about where to dock and how to handle passengers safely.
Zeabuz said it will be able to revitalise urban waterways and boost public health by reducing congestion, emissions, noise pollution and traffic jams in cities. People will be able to make more sustainable choices regarding getting from A to B because the ferries will connect and integrate with existing land-based public transport infrastructure.
The docks will be well-placed to suit commuters and the ferry's compact size means it will be able to travel under bridges with ease – all very user friendly.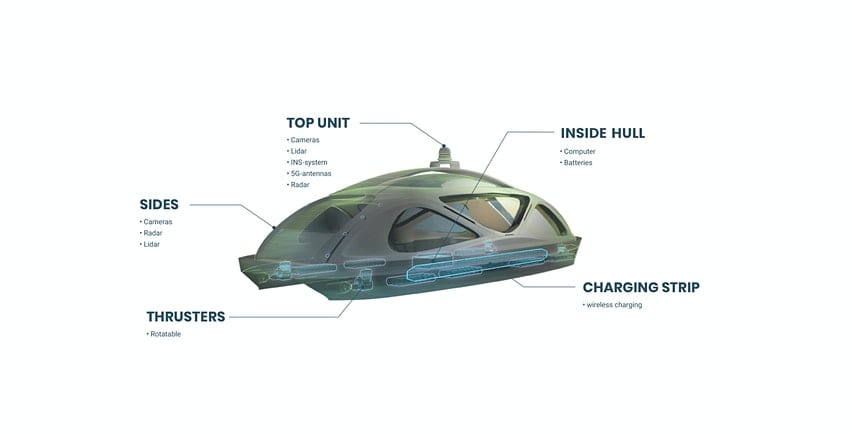 The Norwegian company said that as well as selling the Zeabuz, it wants to help international partners design and build similar ferries in places with navigable waterways like New York, Sydney, Istanbul, London, Amsterdam and Hong Kong.
Places like Paris and Denmark are already making strides in sustainable water-based public transport – developing "flying water taxis" or SeaBubbles along the River Seine and Denmark's first electric, diesel-free ferry.
There is plenty of enthusiasm for this project as larger metropolises look to adopt this mode of public transport.