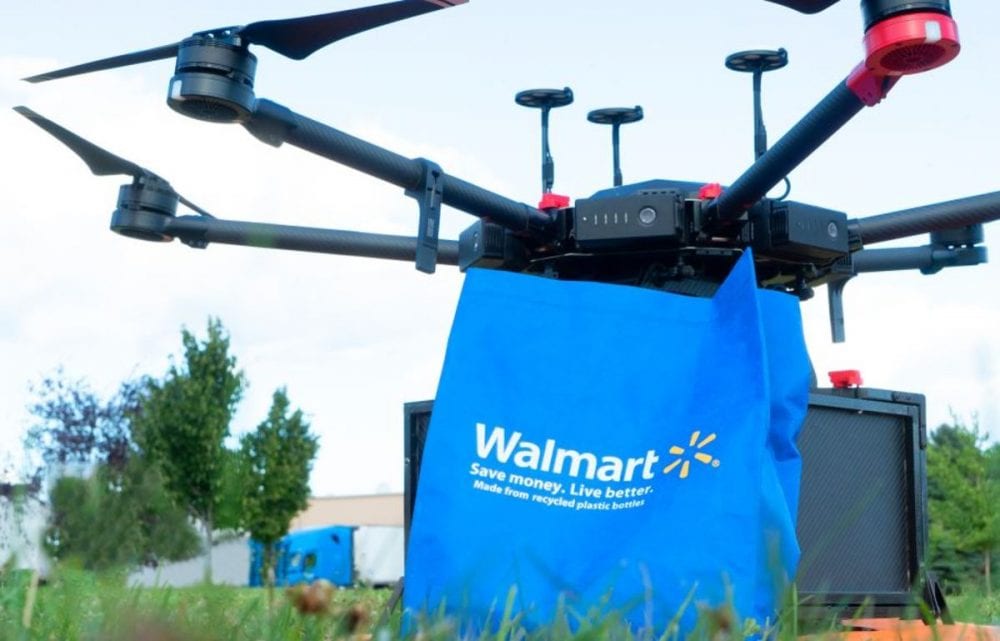 Walmart to start delivering COVID-19 test kits by drone in El Paso
Walmart is teaming up with several partners to use drones to deliver COVID-19 test kits to homes in Texas. El Paso is one of the cities that will get a pilot program.
The El Paso Walmart Supercentre will launch drone deliveries to single-family homes within a mile and a half of the store.
Today, Walmart, Quest Diagnostics and DroneUp will hold a demonstration to kick off the launch of the pilot program.
Drone delivery will be available from Monday to Saturday, from 9:30 am to 4:30 pm, while supplies last.
When the test has been delivered, patients will be able to do a self-administered nasal swab in the privacy of their own home. Using the pre-paid shipping envelope, the sample will then need to be shipped to Quest Diagnostics.
Using a Quest online portal/app, patients will then be able to receive their test results.
To qualify for this drone delivery service, you must live within a mile and a half of the Walmart store on North Zaragoza and request a drone delivery appointment through GetDroneTest.com.
Patients must also meet the state and local guidelines for testing from the U.S. Centers for Disease Control.
Patients must also be at least 18 years old.
Fortunately, there is no delivery cost for those who qualify for the at-home test kits.