First-class recruitment solutions
In today's culture of rapid technological expansion, it is more vital than ever for your company to stay ahead of the competition. Every company's worth is measured by their personnel, and so finding the elite staff to drive forward the ambitions and innovation of your business is crucial to your long term success.
TechNET IT offers an unrivalled service in the provision of first-class recruitment solutions to the UK and across the globe. Established in 2001, we have sharpest, most knowledgeable specialist recruiters in industry. Whereas other recruiters will profess to say they cover multiple sectors with confidence, we can truly offer a boutique technology solution within each of the following sectors:
With fingertip access to highly accomplished candidates, we can offer clients the shining talent to meet all recruitment requirements. By knowing our candidates inside out, you can count on us to provide applicants that really hit the mark.
For more information, please email [email protected].
Get the app
The New TechNET IT Recruitment App
Manage your own profile, We value your candidate experience. Here you can view vacancies, Update your interview availability, upload documents, update contact details or remove them.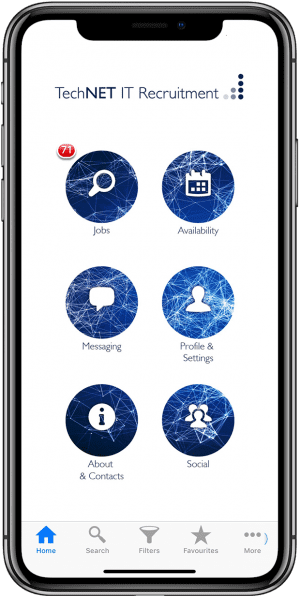 Receive jobs like these by email
.Net Technical Architect
Bedfordshire
Posted: 15/01/2021
Salary: £85K to £114K per Year
ID: NS-.NetArchitect
100 million user platforms!... Read more
---
Are you a credible Technical Architect who's highly experienced within .NET?
Interested in high transactional systems with very unique challenges?
How does 100 million users, 4k searches a second and 1 million daily sales sound?
Interested in defining tech standards, best practice & future platform architect?
Have a desire to own your area and move systems to Micro-services, AWS and more?
Looking for a step towards being a Solution or Enterprise Architect?
Location: Fully remote until at least March 2021, 2 days in the office per week thereafter. Bedfordshire
Salary : £85-95k + 20% bonus (now re-aligned for 2021 performance),
Package: 7% pension, Life assurance, Share option scheme, 25 days holiday + the option to buy and sell more + a flexible benefits scehme offering things such as; income protection, dental, medical, childcare and much more!
The Company:
When it comes to innovation and scale few can compare. Not only the largest company in their sector but at peak times their platforms that keep over 100 million users connected around the world and their online applications are used by over 20 million people a month.
Experience needed:
Background as a .NET Developer
A number of years of Technical architecture experience - aware of governance, scalability, security, application architecture - the whole picture!
Demonstrable experience working on large scale systems, ideally E-commerce
Back-end tech & principles - REST, SOA, Event-driven Architecture, Message Queuing, Microservices, etc
Agile experience, but flexible enough to operate "between the lines" when needed
Desirable experience:
Cloud experience such as AWS or Azure
.NET Core
E-commerce sector knowledge
Online security
Message Broker tools such as RabbitMQ, MSMQ, ZeroMQ or similar
About You:
EXPERIENCED - You have battle scars of being a .NET Developer and well-rounded architecture knowledge
WISE - Able to draw on your past experience and "lessons learned" in order to help yourself & others
ADAPTABLE - you naturally provide ideas on how to engineer solutions to complex problems
RESILIENT - set-backs don't phase you & you focus on long term and short term goals - in it for the long run!
What you can expect:
As Technical Architect you'll be joining a newly formed Architecture team responsible for the design, development and delivery of the some of the company's most critical platforms used by all 100million customers.
You'll have the opportunity to really own your area and implement things how you believe they work
One of your biggest challenges will be to work on rebuilding long-standing platforms over the coming years, moving away from monolithic services and building new bespoke solutions via more modular Micro-services within the .NET stack, pushing into .NET Core and further cloud deployment.
One other key aspect will be looking into ho your architecture can be scaled to meet demand, such as £1 million sales a day at peak, 4k searches on the site per second, and over 250 price changes per second.
Act as a driving force ensuring the team is more agile and help push towards full TDD and Dev-Ops
Expand a grow a team around you as the company embarks on building its new internal team.
Work toe to toe with 3rd party software vendors ensuring maximum ROI, quality of deliverables, etc
You'll be the tip of the speer technically & respected by your peers, working with both on and offshore development teams to bring your vision and roadmap to life!
There's a big remit for this role and very genuine progression into Enterprise or Solution Architect, etc.
---
Lead Unity Developer - Contract
N/A
Posted: 11/01/2021
Salary: Negotiable
ID: DLUDC
Digital Humanisation... Read more
---
Lead Unity Developer - Contract
Remote role
Start date: ASAP
Working with a company that specialise in digital humanisation and creating human avatars. Take a leading role in the development, testing, deployment, operation and support of high quality technical solutions and products to our target customers/users.
You must have already worked previous in a Lead role.
Role responsibilities:
Plan and implement game functionality
Transform design specification into functional games
Communicate with other team members
Establish effective strategy and development pipeline
Design, build, and maintain efficient, reusable, and reliable code
Ensure the best performance, quality, and responsiveness of applications and games
Identify process and application bottlenecks and bugs
Offer and implement solutions in a timely manner
Please reach out if you would like more information.
---
Senior Systems Administrator
Greater London
Posted: 06/01/2021
Salary: £45K to £50K per Year
ID: JR-SnrSysAd-Lnd
Leading Provider of Public Transport... Read more
---
Position: Senior Systems Administrator
Location: Chiswick, London
Salary £50,000 DOE
A leading provider of Public Transport are looking for a Senior Systems Administrator to come join their team on a permanent basis. You will be providing proactive & reactive management and maintenance of all aspects of Computer and Storage Infrastructure services as well as hosted virtualisation platforms, the design, delivery and transition of new services into live service, managing change, incidents and service requests.
What you will be doing:
Managing all 3rd Line level which involves a split between BAU and projects.
On occasions, your assistance is required for 1st and 2nd line-level when required.
Leading a Junior Systems Administrator who will help assist with BAU & Projects.
Working closely with other teams and stakeholders within the IT department and associated 3rd party support providers.
Essential skills:
Proven Experience building systems at medium - enterprise scale level
VMWare (3-5 years of Installation, Configuration and Management)
Windows Server (DNS, DHCP etc.)
Citrix apps environment, Netscaler
Storage (Dell EMC SC2020 , EqualLogic etc)
Cisco Meraki Networking (routers, switches, firewalls-ASA)
Understanding of ssl Certs (install. Distribution)
Desirable
Zscaler
ESET
Microsoft Intune
MDM AirWATCH citrix
Office 365 admin/SharePoint
You shall be required to travel across to the clients other London location when needed.
---
2427
Careers Secured in 2019
Citrix
Citrix engaged TechNET IT Recruitment Limited to deliver a team of Developers and Testers for requirements in Cambridge and Chalfont, the requirements were in areas which are hard to find and classed as niche in our market place. We have an internal recruitment team and a PSL but we felt we needed a partner on this for 100% focus. TechNET IT did not disappoint. Having approached TechNET IT to see if they could fulfil the positions, we held a meeting with the hiring manager concerned and the experienced consultants who would be providing the talent acquisition for the project. This proved useful for all parties as it further confirmed we were dealing with a company who know what they are doing in this space. Some of the questions and understanding in the technical brief really impressed our hiring managers. TechNET IT were able to source suitable candidates for the positions and also carry out the initial screening process/interviews which saved us time and made sure we only saw the best and most suitable candidates. I would not hesitate to contact TechNET IT again should we need to carry out a project such as this again and look forward to using TechNET as part of our Tier 1 PSL for all future positions.
Senior Talent Acquisition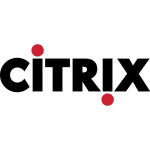 Santander
TechNET IT were truly interested in understanding our real requirements and criteria for vacancies and put forward good calibre candidates with appropriate skills and capabilities, this meant we were able to save time by interviewing fewer and moving to selection and appointment very speedily. Highly recommended and will use again for the future.
IT Relationship Manager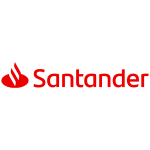 ebay
I have been working with Rocio in hiring a number of complex and niche roles for eBay over the last year. Rocio is a one of the most professional people I have worked with in recruitment, honest, always available and quick to follow up. She has a great customer centric focus making sure she understands your needs in order to find the best candidates to suit your company and role. In addition she is friendly and a pleasure to deal with and has the all important can-do attitude. I would highly recommend Rocio – bottom line she WILL find talented people to join your team.
Head of Organic Growth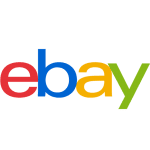 Sky
TechNET contacted me in early 2016 to engage with us on the delivery of high calibre candidates within Java, Frontend and Ruby development. At the time we weren't looking to engage with an agency and they took that on-board and was happy to be contacted should we require their assistance. Several months later I called and engaged TechNet on a trial basis. The team delivered quality candidates across Java, frontend and Ruby Web Development. They visited our office to understand the culture, environment and local area and kept in touch without ever pushing. The team at TechNet took the time to understand us as a client and what we were looking for, and were able to deliver high caliber candidates in to Sky in Leeds making a couple of placements. They always remained professional and it's clear they deliver for a long lasting partnership with clients.
Sean Allen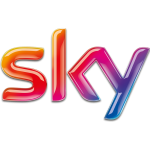 More Testimonials