First-class IT Recruitment Solutions
In today's culture of rapid technological expansion, it is more vital than ever for your company to stay ahead of the competition. Every company's worth is measured by their personnel, and so finding the elite staff to drive forward the ambitions and innovation of your business is crucial to your long term success.
TechNET IT offers an unrivalled service in the provision of first-class IT & Technology recruitment solutions to the UK and across the globe. Established in 2001, we have sharpest, most knowledgeable specialist IT recruiters in industry. Whereas other recruiters will profess to say they cover multiple sectors with confidence, we can truly offer a boutique technology recruitment solution within each of the following sectors:
With fingertip access to highly accomplished candidates, we can offer clients the shining talent to meet all recruitment requirements. By knowing our candidates inside out, you can count on us to provide applicants that really hit the mark.
Get in touch
Latest Jobs
Receive jobs like these by email
Project Delivery Consultant / Tech Specialist
United Kingdom - Milton Keynes
Posted: 17/01/2022
Salary: £50K per Year
ID: 24056_BH
... Read more
---
Technical Specialist / Project Delivery Consultant
Milton Keynes
Salary up to £50,000
Technical Specialist/Project Delivery Consultant required for a growing IT Services company in Milton Keynes. You will have proven experience working for an IT services provider/MSP in leading the implementation of various technology projects working in a fast paced and often reactive environment.
Working with the project management, directors, and presales teams to plan, design, review, update and carry out the project plans while offering comprehensive ongoing support within a varied technical environment.
Some of what you will be doing:
Tech project implementation

Meet with the tech leadership team and take part in work request team meetings

Daily and weekly and monthly reporting on projects

Validate project documentation

Promoting efficiency to support the implementation
Ideally, your skills and experience will include:
Vast experience in IT project delivery

Technical project design experience

Knowledge and experience in the implementation of the following:

Azure

Microsoft 365

AWS

Google Cloud Platform

Virtualization technologies (Hyper-V and VMWare)

Firewalls (WatchGuard is our main firewall vendor)

Windows Server (including Active Directory, Group Policy, DNS, DHCP and DFS)

Remote Desktop Services

Hybrid Environments

Knowledge of server virtualisation and architecture

Networking knowledge

Resource planning and leading a team
---
Senior Product Design Manager
United States - Chicago
Posted: 17/01/2022
Salary: £200K to £220K per Year
ID: 24047_BH
... Read more
---
Senior Product Design Manager
Chicago
Up to $220,000 per annum
Senior Product Design Manager needed to join a world-leading management consulting business. You will be responsible for manging the design process of digital software products and services, working closely with product managers, UX experts, engineers, and other key stakeholders. You are driven, intelligent and thrive in fast-paced, collaborative environments.
Some of what you will be doing:
Lead the product design lifecycle from ideation to creation and delivery

Ensure that user requirements are balanced with technical capabilities and business needs

Create appealing, functional, and interactive designs based on user research, journey mapping and storytelling

Manage a team of talented product designers and external agencies, supporting them to deliver high quality and functional digital products

Collaborate with stakeholders and other teams to ensure alignment with other products and services
Ideally, your skills and experience will include:
10 years+ of product design experience

5 years+ of experience managing digital product design projects

A degree (or equivalent) in a technical subject e.g., Information Technology or Computer Science

​​​​​​​
It would be great if you also had:
Excellent knowledge in Project management, Agile and Scrum (preferably certified)
---
Learning and Development Manager
United Kingdom - London
Posted: 17/01/2022
Salary: £50K per Year
ID: 24046_BH
... Read more
---
Learning and Development Manager
Hybrid/3 Days in London Office
Salary £40,000-50,000 Dependant on Experience
Passionate Learning and Development Manager to join the Market Leaders in IT Infrastructure, leading a pivotal learning and development programme across the business.
The ideal candidate would have extensive experience in HR focused solely on Development and Learning paired with a background in large corporates.
Some of what you will be doing:
Working collaboratively with Internal Stakeholders to evaluate specifications on learning and development plans in place and implement a refreshed strategy

Design and deliver inspirational programmes focused on the progression on employees within the business

Manage the training budget, factoring in price negotiation with external vendors without sacrificing quality of the sessions.

Work with Senior Management to construct a bespoke graduate scheme and pitch pipeline.

Own all elements of succession planning.

Maintaining pre-existing accreditations and seeking new opportunities for external recognition.

Producing monthly reports displaying talent metrics to HR Director.
Ideally, your skills and experience will include:
5+ Years Experience in Learning and Development

Background in Large Corporate Firms

Proven record of training and talent initiatives delivered

Strong Project Management Skills

CIPD Qualified
It would be great if you also had:
Coaching Certification or Experience

Industry Experience
---
2427

Careers Secured in 2020
What our clients say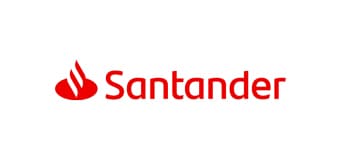 "Highly recommended and will use again for the future."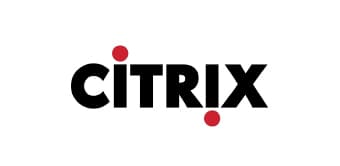 "I would not hesitate to contact TechNET IT again should we need to carry out a project such as this again"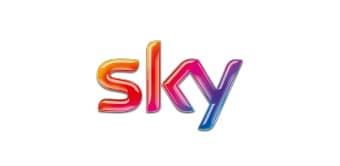 "They always remained professional and it's clear they deliver for a long lasting partnership with clients."
More Testimonials
Join our team
Whether you are an experienced recruitment consultant or recent graduate, TechNET IT could be the environment to develop your career.
Learn more