First-class IT Recruitment Solutions
In today's culture of rapid technological expansion, it is more vital than ever for your company to stay ahead of the competition. Every company's worth is measured by their personnel, and so finding the elite staff to drive forward the ambitions and innovation of your business is crucial to your long term success.
TechNET IT offers an unrivalled service in the provision of first-class IT & Technology recruitment solutions to the UK and across the globe. Established in 2001, we have sharpest, most knowledgeable specialist IT recruiters in industry. Whereas other recruiters will profess to say they cover multiple sectors with confidence, we can truly offer a boutique technology recruitment solution within each of the following sectors:
With fingertip access to highly accomplished candidates, we can offer clients the shining talent to meet all recruitment requirements. By knowing our candidates inside out, you can count on us to provide applicants that really hit the mark.
Get in touch
Latest Jobs
Receive jobs like these by email
Software Developer
United Kingdom - London
Posted: 12/08/2022
Salary: £75K per Year
ID: 25166_BH
... Read more
---
Software Developer
London or Chester Hybrid
£75,000
Software developer required to join an amazing tech company, that are leading the market in more than 46 countries. This technical pioneer is actively trying to better the world by making it safer, more efficient, and more user-friendly.
Some of what you will be doing:
Troubleshooting and supporting existing platforms for Issues and Problems

Developing databases

Working closely with QAs to develop quality software

Working in an agile environment to develop websites, mobile apps and back-end services

Create detailed technical documentation

Help to identify

and interpret business requirements
Ideally, your skills and experience will include:
knowledge of database architecture and design

Experience of working with C#, REST API, MVC, Web API, T-SQL

Experience with business intelligence tools (SSIS, SSAS, SSRS)

Understanding of scripting and coding

Troubleshooting and problem-solving skills

Understanding of critical concepts in DevOps and Agile principles
---
Senior QA Engineer TEST
United Kingdom - London
Posted: 12/08/2022
Salary: £55K per Year
ID: 25125_BH
... Read more
---
Senior QA Engineer
London, Hybrid
£55,000 + 10% Performance Bonus
A Senior QA Engineer required to join a thriving tech organisation that helps employees build stronger connections with the company they work for. You will be committed to helping build, test and deliver high quality applications so that you have confidence in every product that is shipped.
Some of what you'll be doing:
Testing platforms in an agile environment including apps, backend services and websites
Collaborating with the IT and Product Team to contribute to quality assurance practices
Tracking and prioritising bugs
Planning, developing and building test plans and test strategies
Reducing the need for manual test coverage by driving Automated Testing Strategy
A bit about you:
You have extensive quality assurance experience (5+ years)
You have knowledge of CT, DevOps, CI/CD
You are experienced in at least one programming language e.g. C++, Java or C#
Have a background with test management tools such as quality centre, test monitor etc
Have experience with API test automation as well as API testing
Have a background with Source Control Systems such as Git
It would be great if you also have:
The ability to seek solutions to problems in a positive and analytical manner
A background in white and black box testing
Knowledge of performance, accessibility and security testing
---
Head of SEO
United Kingdom - Altrincham
Posted: 12/08/2022
Salary: £55K to £65K per Year
ID: 25516_BH
... Read more
---
Head of SEO
Location: Altrincham
£55,000 - £65,000 – DOE
Head of SEO to lead a rapidly expanding SEO Team in this fast-growing digital marketing agency that is at an exciting stage of growth!
A driven and ambitious individual who wants to win, you will be an integral part of the business and have a passion for organic search performance, building the department in your own likeness. If you have ideas, they want to hear them, leveling up the department and helping them evolve, this is really an opportunity you don't want to miss!!
Some of what you will be doing:
Leading and championing the SEO department

Showing the team how good SEO can be

Auditing and strategising, setting targets, keyword research

Identifying opportunities and gaps in the market

Collaborating with all departments

Improving crawl efficiency and prioritisation

Ideally, your skills and experience will include:
Extensive experience with SEO across lead gen and e-commerce

Technical SEO knowledge and an analytical mindset

Experience using a range of SEO tools

Proven experience within a senior/strategic SEO role

Excellent communication on all levels

Understanding of HTML, JavaScript and CSS

Ability to identify technical issues and make informed recommendations

It would be great if you also had:
4 years of experience within a lead SEO role

Digital Agency experience
---
2427

Careers Secured in 2020
What our clients say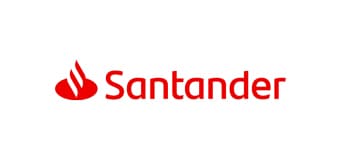 "Highly recommended and will use again for the future."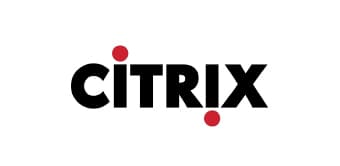 "I would not hesitate to contact TechNET IT again should we need to carry out a project such as this again"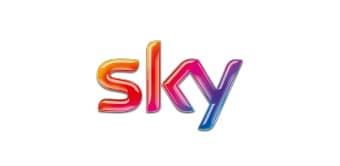 "They always remained professional and it's clear they deliver for a long lasting partnership with clients."
More Testimonials
Join our team
Whether you are an experienced recruitment consultant or recent graduate, TechNET IT could be the environment to develop your career.
Learn more