First-class recruitment solutions
In today's culture of rapid technological expansion, it is more vital than ever for your company to stay ahead of the competition. Every company's worth is measured by their personnel, and so finding the elite staff to drive forward the ambitions and innovation of your business is crucial to your long term success.
TechNET IT offers an unrivalled service in the provision of first-class recruitment solutions to the UK and across the globe. Established in 2001, we have sharpest, most knowledgeable specialist recruiters in industry. Whereas other recruiters will profess to say they cover multiple sectors with confidence, we can truly offer a boutique technology solution within each of the following sectors:
With fingertip access to highly accomplished candidates, we can offer clients the shining talent to meet all recruitment requirements. By knowing our candidates inside out, you can count on us to provide applicants that really hit the mark.
For more information, please email [email protected].
Get the app
The New TechNET IT Recruitment App
Manage your own profile, We value your candidate experience. Here you can view vacancies, Update your interview availability, upload documents, update contact details or remove them.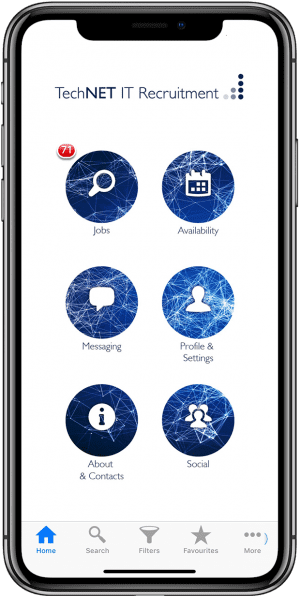 Receive jobs like these by email
Java Developer
Greater London
Posted: 03/06/2020
Salary: £70K to £85K per Year
ID: HO/JAVA
Cloud Communications Provider - Java Developer - Central London - Up to £85k... Read more
---
An emerging leader in the Cloud Communications market with customers like Airbnb, Viber, Whatsapp, Snapchat, and many others depend on their APIs and SDKs to connect with their customers all over the world have come to TechNET-IT with a requirement for a Java Developer as part of their impressive growth.
The team
The Engineering team at is a fast growing group of talented engineers. They face multiple challenges associated with high performance, distributed systems, and processing large volumes of data in real time. They require a Java Developer to join a new team dedicated to transforming the data pipeline to a real-time event-driven one.
The role
Building systems to enable data insight and data science from tens of millions of daily events
Real-time data processing using stream technologies (Kafka streaming or similar)
Write efficient and scalable code
Develop on a public cloud infrastructure
The Stack
AWS (S3, EMR, Redshift, ...)
Google Cloud (GDS)
Kafka
Java / Python
Anything needed to achieve our goals
Must have:
Data engineer experience with software engineering skills or software engineer interested in making a move to data.
Java / Python / any other programming language used to process data.
Experience dealing with event-driven pipeline (Kafka or other).
Willingness to learn and use different technology/programming language.
Experience working with public cloud
SQL / NoSQL
Nice to have:
Experience with streaming framework
Experience with open source OLAP system (Druid, Pinot…)
Telecommunication knowledge
Docker and Kubernetes exposure
Why Join?
My client is on a mission to enable simplified communications between enterprises and their customers by empowering our employees. They strive for passion and integrity, both personally and professionally.
They have achieved significant growth by hiring exceptional people as well as having big goals, and wanting the people who join us to be self-confident, focused on customers and delivery, and who are structured and committed in their approach. They value those who will help us continue this spirit. If this appeals to you then we encourage you to apply.
---
Fullstack Software Engineer
Greater London
Posted: 26/05/2020
Salary: £45K to £55K per Year
ID: AS/LP
Global Video Conferencing Provider! Fullstack Software Engineer - London - £45-55k... Read more
---
A Global Conference Marketing Software company has a position available within their London software engineering team where you will be responsible for developing the systems and features behind best-in-class remote meetings products. You will work as part of an ambitious fast-paced agile scrum team to build world-class highly-scalable real time software and as such, must be adaptable enough to work anywhere in the stack from databases and backend APIs to website and mobile apps.
Key Responsibilities
Develop high-quality software in a variety of different programming languages and frameworks.
Apply commonly used engineering practices such as test-driven development, continuous delivery and extreme programming.
Participate in an agile development process and collaborate closely with the rest of the development team on a daily basis.
Write tests and ensure that the software being delivered is error-free.
Provide work estimates for relevant engineering tasks.
Accurately estimate task durations and meet schedules.
Requirements
A degree in computer science (or other appropriate field).
High level of proficiency in at least 1 programming language
Familiarity with Git or any other version control system.
Strong analytical and problem-solving skills.
Strong communication skills, both oral and written.
Strong organizational and time management skills.
Excellent teamwork skills.
Preferred Skills
High level of proficiency in C#, Javascript, Typescript.
High level of proficiency in front end markup languages such as HTML and CSS.
Experience using relational databases and SQL.
Experience with React, Vue or similar front-end frameworks
Experience with .NET Core and ASP.NET
Experience writing unit tests using JUnit, xUnit, Mocha, Jest, RSpec or other similar unit testing frameworks. Familiarity with Git or any other version control system.
Understanding of HTTP and REST APIs
Familiarity with JIRA or any other defect tracking system.
---
Senior Staff Engineer
N/A
Posted: 21/05/2020
Salary: Negotiable
ID: SSEPOT
Senior Staff Engineer - Leading Consumer Tech Giant... Read more
---
Senior Staff Engineer
Stockholm / London
Generous salary and relocation package on offer
TechNET have been enlisted to find a talented Senior Staff Engineer to lead a number of incredibly exciting Tribes for one of the most recognisable names in technology on earth. You will join as a hands-on leader of multiple passionate and creative team of engineers (over 100) working to develop new services that delight millions of users. You will work to gain a deep knowledge of user date and use that knowledge to create incredible user experiences.
Some of what you will be doing:
Be a technical leader providing mentorship and guidance to a great team of developers.
Architect, design, develop, deploy and operate services and systems that serve millions of users.
Work to build and upgrade systems that positively impacts both the user retention and user experience.
Be a valued member of an autonomous, cross-functional agile team.
A bit about you:
You are confident with designing and building distributed and scalable systems; you are excited by seeing millions of users running your code.
You have a deep understanding of data structures and algorithms; and you know how to apply them!
You are comfortable leading large projects across multiple teams.
You love to work as a hands-on leader and are skilled in Java and/or Python.
You are passionate about engineering best practice such as continuous delivery, defensive programming and automated testing.
What's in it for you?
In return for your enthusiasm and expertise you will receive a generous compensation package including a market-leading salary, a huge range of perks and benefits and full relocation support (should you need it).
In addition to this you will get to lead a super passionate, highly collaborative team of engineers working on arguably one of the most exciting streaming products on the market. If this sounds like the perfect opportunity for you, please apply
---
2427
Careers Secured in 2019
Citrix
Citrix engaged TechNET IT Recruitment Limited to deliver a team of Developers and Testers for requirements in Cambridge and Chalfont, the requirements were in areas which are hard to find and classed as niche in our market place. We have an internal recruitment team and a PSL but we felt we needed a partner on this for 100% focus. TechNET IT did not disappoint. Having approached TechNET IT to see if they could fulfil the positions, we held a meeting with the hiring manager concerned and the experienced consultants who would be providing the talent acquisition for the project. This proved useful for all parties as it further confirmed we were dealing with a company who know what they are doing in this space. Some of the questions and understanding in the technical brief really impressed our hiring managers. TechNET IT were able to source suitable candidates for the positions and also carry out the initial screening process/interviews which saved us time and made sure we only saw the best and most suitable candidates. I would not hesitate to contact TechNET IT again should we need to carry out a project such as this again and look forward to using TechNET as part of our Tier 1 PSL for all future positions.
Senior Talent Acquisition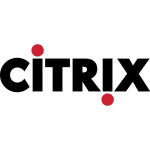 Santander
TechNET IT were truly interested in understanding our real requirements and criteria for vacancies and put forward good calibre candidates with appropriate skills and capabilities, this meant we were able to save time by interviewing fewer and moving to selection and appointment very speedily. Highly recommended and will use again for the future.
IT Relationship Manager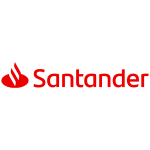 ebay
I have been working with Rocio in hiring a number of complex and niche roles for eBay over the last year. Rocio is a one of the most professional people I have worked with in recruitment, honest, always available and quick to follow up. She has a great customer centric focus making sure she understands your needs in order to find the best candidates to suit your company and role. In addition she is friendly and a pleasure to deal with and has the all important can-do attitude. I would highly recommend Rocio – bottom line she WILL find talented people to join your team.
Head of Organic Growth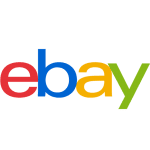 Sky
TechNET contacted me in early 2016 to engage with us on the delivery of high calibre candidates within Java, Frontend and Ruby development. At the time we weren't looking to engage with an agency and they took that on-board and was happy to be contacted should we require their assistance. Several months later I called and engaged TechNet on a trial basis. The team delivered quality candidates across Java, frontend and Ruby Web Development. They visited our office to understand the culture, environment and local area and kept in touch without ever pushing. The team at TechNet took the time to understand us as a client and what we were looking for, and were able to deliver high caliber candidates in to Sky in Leeds making a couple of placements. They always remained professional and it's clear they deliver for a long lasting partnership with clients.
Sean Allen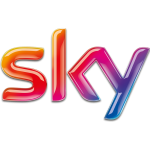 More Testimonials