First-class IT Recruitment Solutions
In today's culture of rapid technological expansion, it is more vital than ever for your company to stay ahead of the competition. Every company's worth is measured by their personnel, and so finding the elite staff to drive forward the ambitions and innovation of your business is crucial to your long term success.
TechNET IT offers an unrivalled service in the provision of first-class IT & Technology recruitment solutions to the UK and across the globe. Established in 2001, we have sharpest, most knowledgeable specialist IT recruiters in industry. Whereas other recruiters will profess to say they cover multiple sectors with confidence, we can truly offer a boutique technology recruitment solution within each of the following sectors:
With fingertip access to highly accomplished candidates, we can offer clients the shining talent to meet all recruitment requirements. By knowing our candidates inside out, you can count on us to provide applicants that really hit the mark.
Get in touch
Latest Jobs
Receive jobs like these by email
Front End Web Developer - Angular
Cyprus - Limassol
Posted: 03/12/2021
Salary: £36K to £40K per Year
ID: 23846_BH
... Read more
---
Front-End Web Developers – Cyprus, Greece or Remote
The Role:
As our new mid-level front-end developer, you will be joining our dynamic marketing team and working closely with UX and UI designers. Your role will require you to implement exciting and streamlined user experiences in the form of web based applications, interactive landing pages, internal use only applications and much more. You will have the chance to expand and share your knowledge with team members whilst working with some of the latest web technologies available today such as; Angular 12, Typescript and the latest CSS3 and HTML5 features.
---
The main responsibilities of the position include:
Translate requirements and UI designs into functional, clean, accessible and maintainable front-end code
Work in close cooperation with UI/UX Designers in implementing visual and interactive client-side elements to the company's existing and new web applications
Ongoing development and testing of fully responsive web pages and user-facing features across various devices and web browsers
Ensure the technical feasibility of new UI/UX designs
Closely collaborate with various teams, stakeholders and business owners
---
Main requirements:
Degree / BSc in multimedia and web development, computer science or any other related field
3-5 years working experience in a similar role
Strong understanding of HTML5, CSS3, BEM methodology and other modern CSS techniques such as Grid and Flexbox
Familiar with versioning tools such as GIT
Experience in front end frameworks / CSS Pre-processors / Angular & TypeScript will be considered an advantage
Experience with project management / collaboration / issue tracking tools, such as JIRA and Confluence will be considered an advantage
Good understanding of the fundamental principles of design, creative thinker & problem solver
Ability to work with minimal supervision
Proficiency in both written and spoken English
---
Benefit from:
Attractive remuneration package plus performance related reward
Private health insurance
Intellectually stimulating work environment
Continuous personal development and international training opportunities
Attractive relocation package
---
IT Systems Analyst
United Kingdom - London
Posted: 03/12/2021
Salary: £65K to £70K per Year
ID: 23832_BH
... Read more
---
IT Systems Analyst
Hybrid Working (2-day per week in onsite)
£65,000 to £70,000
The Company
Our client is an independent provider of asset financing across Europe in eight countries including the UK, with total assets of approximately €4 billion. It has over 20,000 unique customers in the UK ranging from large corporates to small and medium sized enterprises (SMEs), providing leasing solutions across a broad range of asset classes, from business equipment to plant and machinery. Transactions vary in size from £1,000 up to £5 million. The client has long standing experience supporting SMEs with their financing requirements and is focused on expanding and strengthening the relationships it has across more than 500 partners, brokers, and vendors in both the UK and continental Europe.
The business is complemented by their business finance division, which provides flexible leasing, lease purchase, and lending options to approximately 1500 corporate UK customers, helping to finance their vehicle, plant & machinery, and business equipment needs.
The Role
The business is looking for an IT Systems Analyst to join their talented team. Applicants are required to have diverse experience in many IT areas including database administration, report building, application development & configuration, analysis and troubleshooting. The IT Systems Analyst will be responsible for the company's reporting suite using SSRS, database monitoring, maintenance & support in PostgreSQL for Azure and Microsoft SQL Server, and configuration & management of several vended software solutions.
To succeed in this role, you should have experience managing & administering databases, ideally MS SQL Server and PostgreSQL including job management, backup/restore processes, database monitoring, SQL optimization & tuning. You will also have experience writing, maintaining and deploying SSRS reports, managing SSRS permissions, and report scheduling via SSRS subscriptions. Additionally, you have diverse experience and knowledge of IT tools & utilities such as VisualCron, Splunk, JBoss, ActiveMQ. The ideal candidate will also have proven experience in data analysis and management, with excellent analytical and problem-solving abilities. The ability to develop options, and provide comparative analyses is critical. This is a great opportunity to join an expanding team, where you will be given a mixture of tasks to deliver, supporting other team members as well as participating in project related delivery tasks.
Responsibilities
• Monitor, maintain, administer & improve Postgresql and MS SQL Server databases.
• Write, test, maintain and deploy SSRS reporting platform.
• Become the team expert & lead on various IT utilities such as VisualCron (scheduling), Splunk (log management and analysis, reporting & alerts), JBoss (application deployment), AcitveMQ (messaging).
• Have experience with configuring and maintaining vended software platforms for business use.
• Excited to learn new tasks, processes and platforms.
• Estimate and track tasks and other work items against project deadlines.
• Educate team members through training and individual support.
Skills & Experience
• 5 years of transferrable experience.
• Strong educational background in Information Technology or Computer Science.
• Experience and understanding of a core finance/banking system/solution.
• Broad understanding of the Financial Services regulatory framework.
• Experience in Alfa, InfoLease, Oracle Financial, SAGE, SAP FI or other financial leasing or GL software experience is highly preferred.
• Be curious, pro-active and forward thinking.
• Excellent analytical and problem-solving skills to quickly recognise, isolate, and resolve technical problems.
• Have Windows, Windows Server and Linux experience.
• Be familiar with systems architecture and integration methods.
• Coding familiarity would be an asset, JAVA/Kotlin preferred.
• Ability to work independently, prioritise tasks appropriately and adapt quickly to project changes.
Highly responsive and adaptable team player
---
Lead Developer Python - Frankfurt, Germany - Django, REST, SQL/NoSQL - €DOE
Germany - Frankfurt
Posted: 02/12/2021
Salary: €60K to €80K per Year
ID: 23839_BH
... Read more
---
Lead Developer Python – Frankfurt, Germany - Django, REST, SQL/NoSQL - €DOE
Our Client, a well-established and fast-growing Fintech based in Frankfurt, Germany is looking for a Lead Python Developer. Their product supports retail banks, private banks, and insurers, in offering digital, individual, and holistic investment solutions to their customers. Their investment software aggregates, analyses and manages all financial assets in one place, enabling fully automated wealth management.
Your Responsibilities
Plan and Build – taking responsibility for the development efforts of the Scrum Team when creating web applications based on their technology platform.
Co-Piloting – in conjunction with the Scrum Team you will be responsible for the success of the project and the team members.
Mentoring – it's all about collaborating and sharing your knowledge and supporting our colleagues in their development.
Design – technical requirements of projects and contribution and creating robust applications.
Requirements / Technology Stack
4+ years' experience as a full stack developer that loves to build robust and fast applications using Python, Django, REST and SQL/NoSQL databases.
Experience with frontend applications such as React, Angular, Bootstrap, Material UI or other frameworks.
Experience in unit, regression or frontend tests using Coverage, Nightwatch, Browserstackor other frameworks.
You have deployed your code to the cloud following a CI/CD process using Azure Blueprint, Bitbucket Pipelines, Terraform, Ansible or Scruitinizer.
What's on Offer
They are an established product company and yet a start-up at heart incorporating great team spirit, quick decision-making paths and flat hierarchies. Enjoy flexible working hours, off-site team events, and occasional social events & BBQs on their roof terrace!
If you want to be part of an exciting journey with a company that promotes employee welfare and career progression then get in contact – [email protected]
---
2427

Careers Secured in 2020
What our clients say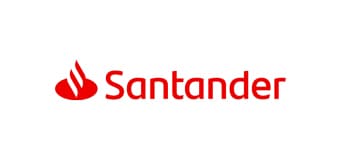 "Highly recommended and will use again for the future."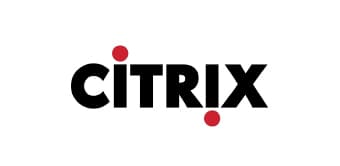 "I would not hesitate to contact TechNET IT again should we need to carry out a project such as this again"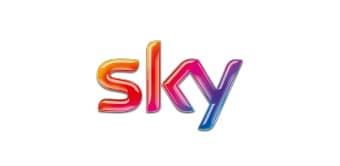 "They always remained professional and it's clear they deliver for a long lasting partnership with clients."
More Testimonials
Join our team
Whether you are an experienced recruitment consultant or recent graduate, TechNET IT could be the environment to develop your career.
Learn more