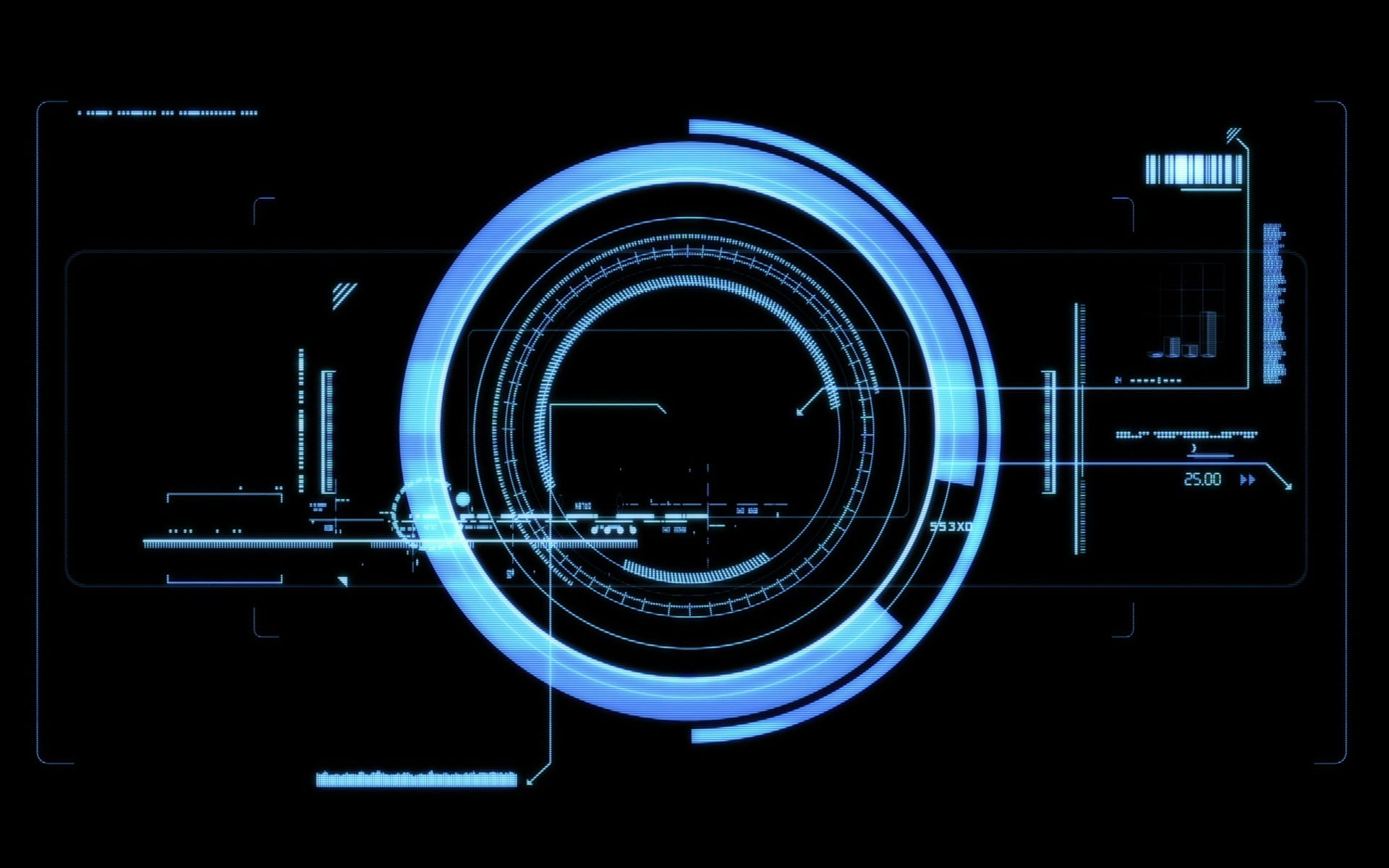 Search Permanent
and Contract IT Jobs
Job Search
Reset
Keywords: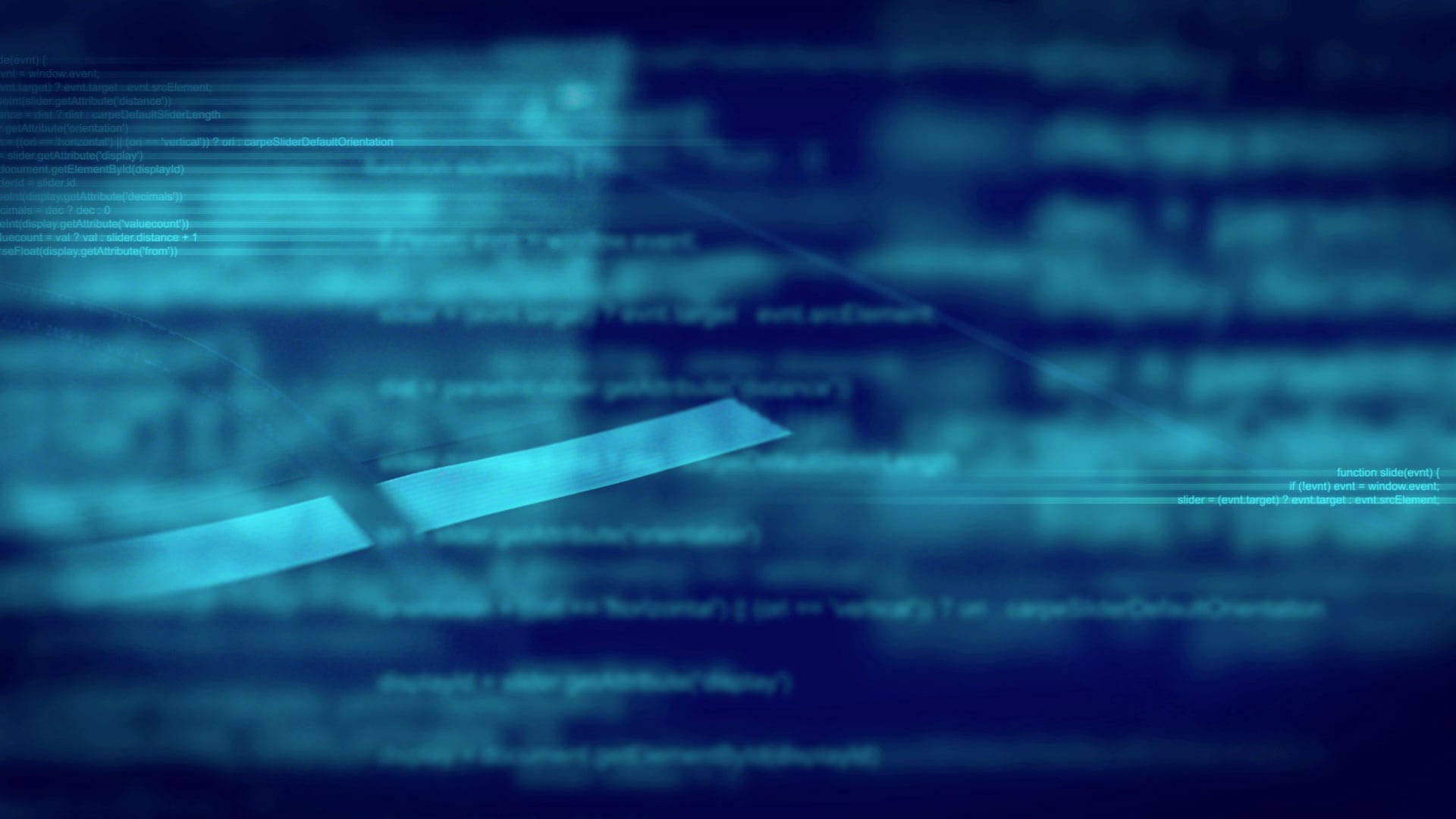 Worldwide Specialist
in Technology Recruitment
Looking for your next hire? Contact us for a professional and seamless approach to compliment your business
Upload a vacancy
Contact Us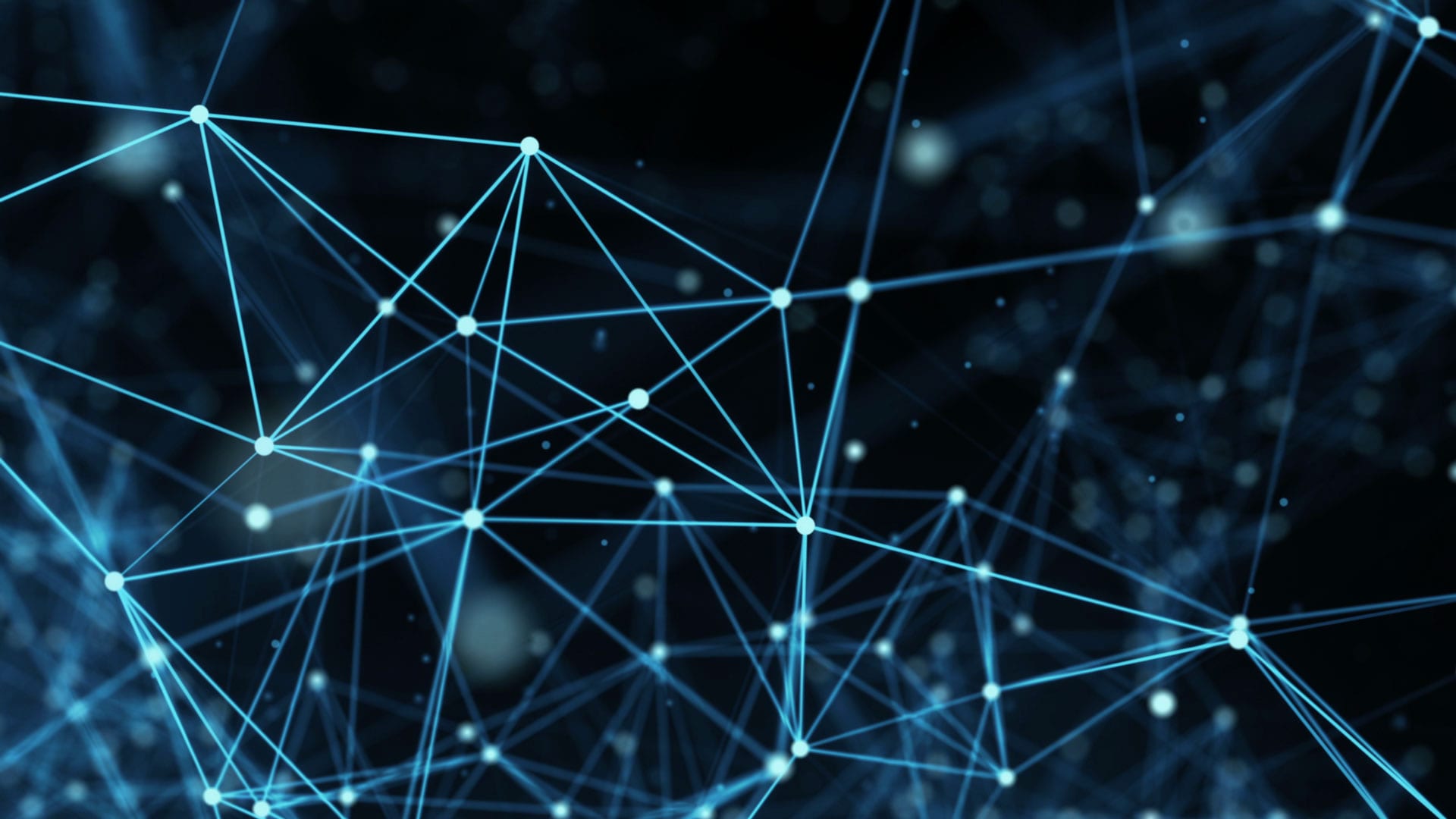 The DNA of Recruitment
Success is in our make up. Recruitment is who we are.
Upload a vacancy
Contact Us
First-class IT recruitment solutions
In today's culture of rapid technological expansion, it is more vital than ever for your company to stay ahead of the competition. Every company's worth is measured by their personnel, and so finding the elite staff to drive forward the ambitions and innovation of your business is crucial to your long term success.
TechNET IT offers an unrivalled service in the provision of first-class recruitment solutions to the UK and across the globe. Established in 2001, we have sharpest, most knowledgeable specialist recruiters in industry. Whereas other recruiters will profess to say they cover multiple sectors with confidence, we can truly offer a boutique technology solution within each of the following sectors:
With fingertip access to highly accomplished candidates, we can offer clients the shining talent to meet all recruitment requirements. By knowing our candidates inside out, you can count on us to provide applicants that really hit the mark.
For more information, please email [email protected].
Get the app
The New TechNET IT Recruitment App
Manage your own profile, We value your candidate experience. Here you can view vacancies, Update your interview availability, upload documents, update contact details or remove them.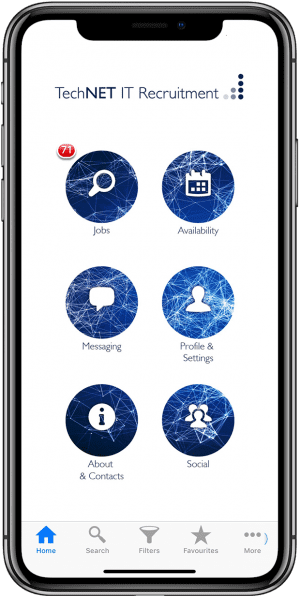 Receive jobs like these by email
SEO Manager
Devon
Posted: 14/04/2021
Salary: £30K to £45K per Year
ID: SA-CMO-SM
E-commerce... Read more
---
SEO Manager
Plymouth
£DOE
SEO Manager needed to join a large and expanding e-commerce business specializing in home improvement products and building materials. You will be leading the company's SEO initiatives and managing a small team to boost website traffic and ensure customers have a positive experience and journey with the company online. You are a proactive and motivated individual who is both analytical and creative in your approach.
Some of what you will be doing:
Creating and managing SEO initiatives
Working to boost website traffic
Identifying and resolving SEO issues
Collaborating with stakeholders to ensure a positive customer experience and journey across all 6 sites, providing advice on keyword optimization, imagery, and internal linking
Researching competitor activity and performance
Producing regular reports to update management on Key Performance Indicators and metrics
Ideally, your skills and experience will include:
3+ years of experience working in SEO
Experience using Google Search Console and Google Analytics
Excellent understanding of ahrefs and SEMrush
It would be great if you also had:
Experience working in an e-commerce environment
Management experience
---
Security Architect
Bedfordshire
Posted: 14/04/2021
Salary: £85K to £92K per Year
ID: NS-Cyber
100M user business - £25M Security Programme... Read more
---
Cyber Security Technical Architect - £80-92k + 20% bonus - Bedfordshire/remote
Are you an InfoSec Architect & experienced in owning the full lifecycle of security technologies?
Enjoy working with enterprise, solution & domain architects to ensure services are 'Secure by Design
Have what it takes to secure a business with 100 million users, 4k searches a second and 1 million daily sales?
Interested in security legislation, architecture, and regulatory framework?
Do you have familiarity with patterns, practices and frameworks of Cybersecurity Architecture?
Location: Fully remote until at least July, 2 days in the office per week thereafter.
Salary: £85-92k + 20% bonus (now re-aligned for 2021 performance),
Package: 7% pension, 50% rail discount, Life assurance, Share option scheme, 25 days holiday + the option to buy and sell more + a flexible benefits scheme offering things such as; income protection, dental, medical, childcare and much more!
The Company: When it comes to innovation and scale few can compare. Not only the largest company in their sector but at peak times their platforms that keep over 100 million users connected around the world and their online applications are used by over 20 million people a month.
About You:
You'll have a thorough understanding of the security threat landscape, significant risks, technical developments and directions.
Experience of working in a security architecture team including the production of design documentation (HLDs, LLDs, blueprints etc.)
Experience of security systems and controls, such as vulnerability management, web content filtering, intrusion prevention, SIEM, email security, DLP, NAC, IAM, O365, AWS, SDLC and Web Application Firewalls
Experience with security legislation, architecture and regulatory frameworks (e.g. PCI-DSS, GDPR, NIS, NIST)
Desirable Qualifications: CISSP, CISSP-ISSAP, CSSLP, CCSP, TOGAF
What you can expect:
Responsible for designing security platforms, applications and tools to deliver against the InfoSec Strategy and programmes, aligned to IT strategy and security standards
Definition and ongoing curation of architecture documentation for security platforms and applications: producing architecture blueprints, HLDs and LLDs as required. Contributing to the procurement (RFI/RFP) of cybersecurity technology as needed
Participation in delivering change and the associated ongoing run, support & maintenance of cybersecurity platforms and applications
Supporting solution architects and other technical architects in solution design that both depends on and drives change into cybersecurity platforms and applications.
Definition of cybersecurity specific standards and patterns, and guidance on the security aspects of other IT standards and patterns
Definition and execution of cybersecurity assurance framework (as part of the wider enterprise Technical Design Assurance framework) to ensure IT change complies with cybersecurity standards and associated risks are registered and managed through collaboration with IT and enterprise risk management.
Providing IT teams with cybersecurity focussed technical consultancy as well as defining and curating supporting content to both educate and enable IT colleagues to self-serve.
Supporting the Information Security Governance, Risk and Compliance function, assessing risk in IT change and recommending and designing security controls
Working closely with Security Operations, supporting incidents with other level 3 support teams.
---
Integration Manager
Serbia
Posted: 13/04/2021
Salary: €28K to €30K per Year
ID: HODIMPLEMENTAION
GAMING - SERBIA... Read more
---
Role – Implementation Manager / Solution Architect
Belgrade, Serbia
Salary – Up to €30,000
My client, a global leader in gaming, is currently looking to identify an exceptional Technical Implementation Manager / Solution Architect to lead content integration projects with EMEA Customers, joining the London team on a permanent basis.
Key Responsibilities:
Function as the technical lead, driving integration projects from a technical standpoint through to go-live
Analyse requirements from regulation or customer, prepare technical documentation such as solution proposal, internal technical requirements etc.
Customer facing role, managing expectations and priorities from multiple projects
Be the main technical point of contact for customer, support team, internal development, QA, or third-party providers within an integration project
Work with the PM to drive day to day Integration project timelines, issues, risks and scope
Troubleshoot 'chokepoints' within Implementation and actively optimizing processes
Work closely with 3rd party Technical developers/contractors as well as internal teams to provide technical solutions
Be ready to jumpe into hands on tasks as needed to execute part of the development or to troubleshoot (in particular frontend related)
Meet deadlines by being very proactive, resourceful and self-educating
Communicate with multiple teams to provide fluidity of information
Regularly report project progress to management in various forms
Present to stakeholders and management on technical solutions, current issues and progress
Field new feature requests from partners/customers assess technical feasibility and liaise with internal and external stakeholders to implement solution
Educate the customer's technical team to help them develop with our product
Skills and Experience:
Experience with defining technical integration design and solution
Experience with leading technical conference calls/workshops with various team from different regions
Experience of integrations with interactive gaming preferred but not essential
Experience of frontend (web) development is a must
Experience of backend integration is preferred but not essential
Very solid frontend and backend integration skills, probably coming from development background
Experience with architecture, networking, integration concepts and patterns
Work well under pressure and able to work on many projects concurrently
---
2427
Careers Secured in 2020
Citrix
Citrix engaged TechNET IT Recruitment Limited to deliver a team of Developers and Testers for requirements in Cambridge and Chalfont, the requirements were in areas which are hard to find and classed as niche in our market place. We have an internal recruitment team and a PSL but we felt we needed a partner on this for 100% focus. TechNET IT did not disappoint. Having approached TechNET IT to see if they could fulfil the positions, we held a meeting with the hiring manager concerned and the experienced consultants who would be providing the talent acquisition for the project. This proved useful for all parties as it further confirmed we were dealing with a company who know what they are doing in this space. Some of the questions and understanding in the technical brief really impressed our hiring managers. TechNET IT were able to source suitable candidates for the positions and also carry out the initial screening process/interviews which saved us time and made sure we only saw the best and most suitable candidates. I would not hesitate to contact TechNET IT again should we need to carry out a project such as this again and look forward to using TechNET as part of our Tier 1 PSL for all future positions.
Senior Talent Acquisition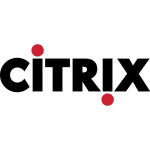 Santander
TechNET IT were truly interested in understanding our real requirements and criteria for vacancies and put forward good calibre candidates with appropriate skills and capabilities, this meant we were able to save time by interviewing fewer and moving to selection and appointment very speedily. Highly recommended and will use again for the future.
IT Relationship Manager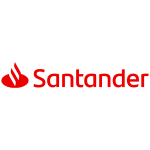 ebay
I have been working with Rocio in hiring a number of complex and niche roles for eBay over the last year. Rocio is a one of the most professional people I have worked with in recruitment, honest, always available and quick to follow up. She has a great customer centric focus making sure she understands your needs in order to find the best candidates to suit your company and role. In addition she is friendly and a pleasure to deal with and has the all important can-do attitude. I would highly recommend Rocio – bottom line she WILL find talented people to join your team.
Head of Organic Growth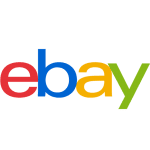 Sky
TechNET contacted me in early 2016 to engage with us on the delivery of high calibre candidates within Java, Frontend and Ruby development. At the time we weren't looking to engage with an agency and they took that on-board and was happy to be contacted should we require their assistance. Several months later I called and engaged TechNet on a trial basis. The team delivered quality candidates across Java, frontend and Ruby Web Development. They visited our office to understand the culture, environment and local area and kept in touch without ever pushing. The team at TechNet took the time to understand us as a client and what we were looking for, and were able to deliver high caliber candidates in to Sky in Leeds making a couple of placements. They always remained professional and it's clear they deliver for a long lasting partnership with clients.
Sean Allen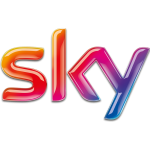 More Testimonials