First-class IT Recruitment Solutions
In today's culture of rapid technological expansion, it is more vital than ever for your company to stay ahead of the competition. Every company's worth is measured by their personnel, and so finding the elite staff to drive forward the ambitions and innovation of your business is crucial to your long term success.
TechNET IT offers an unrivalled service in the provision of first-class IT & Technology recruitment solutions to the UK and across the globe. Established in 2001, we have sharpest, most knowledgeable specialist IT recruiters in industry. Whereas other recruiters will profess to say they cover multiple sectors with confidence, we can truly offer a boutique technology recruitment solution within each of the following sectors:
With fingertip access to highly accomplished candidates, we can offer clients the shining talent to meet all recruitment requirements. By knowing our candidates inside out, you can count on us to provide applicants that really hit the mark.
Get in touch
Latest Jobs
Receive jobs like these by email
Project Manager
United Kingdom - Leicester
Posted: 17/05/2022
Salary: £55K per Year
ID: 24989_BH
... Read more
---
Project Manager
Remote with occasional travel to offices – Leicester/Cambridge
Up to £55,000 + excellent perks package
Project Manager required to join one of the top UK leaders in property services and conveyancing. This is an opportunity to join a fast-paced, progressive business where no two days will be the same. The ideal candidate will be an excellent communicator and play a central role in delivering projects across the organisation.
Some of what you will be doing:
Collaborating with colleagues across all teams to drive change in the entire business

Distributing duties for specific projects

Developing plans to ensure progress is continuous and achieve desired results

Ensuring deadlines and budgets are met using available resources

Forecasting potential issues, risks, and changes that may occur during projects

Communicating with project stakeholders

Monitoring the governance of projects throughout the entire lifecycle

Scheduling regular meetings with the team to complete general maintenance of the projects

Creating reports on cost estimations to utilise in the future
A bit about you:
Previous project experience in a senior PM position

Excellent communication skills

Taking responsibility for potential issues to enable change

Experience in Organisational Change Management

Background of different management methodologies e.g., Agile, Waterfall etc

Experience within the Property or Law industry (desirable but not essential)

Excellent time management

Confident in prioritisation with an ability to adapt

Exceptional attention to detail

An approachable and reliable attitude

Subtle influencing skills to engage with various audiences

Strong motivation and leadership skills
---
Head of Engineering - EMEA Remote
Canada - Toronto
Posted: 17/05/2022
Salary: £150K to £200K per Year
ID: 24988_BH
... Read more
---
Head of Engineering

At out client, they build solutions to help companies optimize their buildings, both for their occupants and for the planet.
Buildings are responsible for nearly 40% of all global greenhouse gas emissions. We also spend 90% of our time inside of them, often breathing unhealthy air.
Our client creates environmental IoT monitoring products, software analytics, and turn-key building integrations to help companies around the world transform their built environment.
We're a fast growing (3x YoY), venture backed, cashflow positive startup tackling one of the largest markets in the world: the health and decarbonization of our buildings. Our clients include Microsoft, Linkedin, Google, Apple, and more.
We are a remote-first company with engineering talent primarily distributed across Europe and Asia.
Position Overview
This is a senior leadership position - you will play a central role in defining the future of our client and the future of our industry.
As our first Head of Engineering, you will be responsible for delivering on our multi-year vision, strategy and roadmap across all of our products. You will work closely with the CEO, Head of Product, Marketing, Customer Success, and Sales teams to deliver a world-class experience through our products.
Our goal is not to simply build a beautiful hardware product and dashboards for data
visualization, but to offer our customers deep insights into the data and extract complex learnings from them.
You will be responsible for recruiting, developing and coaching a team of engineers creating both hardware and software solutions. We already have an incredible team of individual
contributors with 10+ years at companies including Microsoft, Apple and Samsung - you will be in good company.
You will own all aspects of engineering. You should be fascinated and excited by both the prospect of building a world-class team and also getting your hands dirty. This might be troubleshooting, problem solving tricky challenges, or working on strategies to massively scale our technology as we 10x our volume of data captured.
You should be comfortable with uncertainty and enjoy both forging a path where one does not yet exist, while also optimizing existing systems and processes to operate more efficiently.
● Location: Remote, preferably European or Asian timezones.
● Working hours: Full-time, flexible
● Reports to: CEO
Responsibilities
● Own the entire development process and drive change where necessary to enable the engineering team to do their best work.
● Recruit and develop a world class engineering organization by providing strong
mentorship, coaching and guidance.
● Work with your peers in the leadership team to define our client's strategy, and then translate that into strategy for the engineering team.
● Develop standards and procedures to ensure that product is shipped on time and to high quality standards.
● Work closely with our lead engineers to identify new technologies, architectures, and solutions to support the company's rapid growth and scale.
Minimum Qualifications
● 10+ years of experience in software development or management.
● 3+ years of experience in engineering leadership recruiting, leading, and scaling technical organizations.
● Strong experience shaping highly scalable enterprise systems.
● Strong knowledge of data structures and algorithms.
● Experience working with both software development and with hardware engineering strongly preferred
Preferred Qualifications
● Experience managing a distributed team.
● Experience working with supply chain and manufacturing of IoT products.
● Proven success working closely with Product Management, contributing to the product strategy and helping to successfully deliver on the product roadmap.
● Experience working with extremely security-conscious Fortune 500 Enterprise
customers.
Timeline
● Within 1 month, you will be comfortable with all of client's products, processes, culture and way of working. You will be able to clearly explain how our current architecture is built, and how our hardware, cloud and front-end systems interact.
● Within 6 months, you will have upgraded several internal processes, and the engineering team's velocity will be at a historical peak.
● Within 1 year, the engineering team will have doubled in size, and new hardware and software products will be in the hands of customers.
● Within 3 years, your products will be optimizing the environment and making a
measurable dent in the CO2 emissions of tens of thousands of buildings around the world.
---
IT Project Manager
United Kingdom - Leicester
Posted: 17/05/2022
Salary: £55K per Year
ID: 24984_BH
... Read more
---
IT Project Manager
Hybrid/Travel to Leicester or Cambridge 2-3 Times a Month
£55,000 Per Year
IT Project Manager to join the UK's largest group of property services, working with the UK's leading law firms to help change people's lives, making conveyancing sharp and swift!
The ideal candidate would have experience delivering software development projects and working with developers.
Some of what you will be doing:
Leading the planning and budgeting across all projects.

Driving the E2E Project Implementation.

Working across multiple projects at a time with varying scales and durations.

Managing budgets up to £500k.

Putting together strategic roadmaps.

Working closely with developers to deliver software development projects.
Ideally, your skills and experience will include:
Experience delivering Software Development Projects.

Experience in E2E Project Implementation.

Experience working with Developers and IT Teams.

Proven track record of working across multiple projects at a time.

Prince 2 Qualification.
It would be great if you also had:
Experience within the Property or Law Industry.
---
2427

Careers Secured in 2020
What our clients say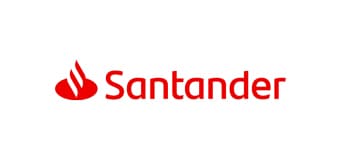 "Highly recommended and will use again for the future."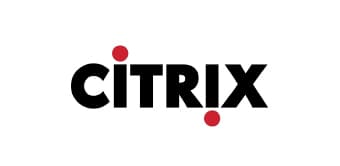 "I would not hesitate to contact TechNET IT again should we need to carry out a project such as this again"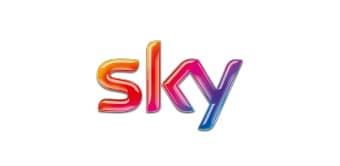 "They always remained professional and it's clear they deliver for a long lasting partnership with clients."
More Testimonials
Join our team
Whether you are an experienced recruitment consultant or recent graduate, TechNET IT could be the environment to develop your career.
Learn more