First-class IT Recruitment Solutions
In today's culture of rapid technological expansion, it is more vital than ever for your company to stay ahead of the competition. Every company's worth is measured by their personnel, and so finding the elite staff to drive forward the ambitions and innovation of your business is crucial to your long term success.
TechNET IT offers an unrivalled service in the provision of first-class IT & Technology recruitment solutions to the UK and across the globe. Established in 2001, we have sharpest, most knowledgeable specialist IT recruiters in industry. Whereas other recruiters will profess to say they cover multiple sectors with confidence, we can truly offer a boutique technology recruitment solution within each of the following sectors:
With fingertip access to highly accomplished candidates, we can offer clients the shining talent to meet all recruitment requirements. By knowing our candidates inside out, you can count on us to provide applicants that really hit the mark.
Get in touch
Latest Jobs
Receive jobs like these by email
Technical Product Manager
United Kingdom - london
Posted: 20/10/2021
Salary: £90K to £95K per Year
ID: 23533_BH
... Read more
---
Technical Product Manager
London
Salary up to £90,000 depending on experience
Product Manager to become an integral part of one of the top 3 Global Leaders in Consultancy, revolutionising product development and implementation with a business recognised in Forbes 500.
This role will see you leading a cross functional team, designing technical road maps and taking product innovation to an unthinkable level.
Some of what you will be doing:
Cross manage multiple Technical Projects, including System Development, Product Launch and Vendor Selections.

Manage the Product Development Lifecycle from risk audits all the way through to implementation

Lead technical teams across numerous sites, ranging from designers, developers to engineers and architects.

Work with external Stakeholders and third party clients to prioritize the integration of their solutions.

Maintain a continuous knowledge of current Technical trends, positioning the products and services ahead of competitors.
Ideally, your skills and experience will include:
5+ Years Experience within B2B Technical or Software Product Management

BA or Degree Equivalent

Strong Understanding of Modern Design and Development Principles

Experience managing cross functional teams over multiple sites, such as Data Engineers, Product Designers and Architects.

Management of Third Party Partners and Stakeholders, working closely to build future relations beneficial to the business.

Experience with Cloud Based Data and Transformation Technologies.

Experience within a Consultancy Environment.

Ability to Identify potential project risks and provide solutions.
It would be great if you also had:
Product Management Certification

Experience within an Agile Environment or Scrum Certification.

Experience with Tableau Products and Services.
---
Global Marketing Manager
United Kingdom - London
Posted: 20/10/2021
Salary: £50K to £70K per Year
ID: 23555_BH
... Read more
---
Position: Global Marketing Manager
Location: London or Kent
£60,000 – £70,000 DOE + Bonus + Benefits
Global Marketing Manager required to join a global growing FinTech business. Specialising in business growth and capital this business is in the top 10 fastest growing companies in Europe.
This role will be working with the Business Development Team to engage with corporate clients and manage the creative process and marketing strategy.
What you will be doing:
Managing day to say marketing activities and campaigns

Creating publication and marketing materials

Improving lead generation campaigns and reporting on results

Executing the marketing strategy within a small team

Overseeing the companies marketing budget
Ideally, your skills and experience will include:
A degree in Marketing or similar subject

5 years' experience within a B2B Marketing role

Strong understanding of managing marketing strategy and budgeting

Excellent communication and strong creativity
It would be great if you also had:
Experience within the finance sector

Experience working within a small hands-on team
Some of what you'll get:
Points based remuneration package and flexible work life balance

Generous relocation support if moving to Ashford

Up to 6 weeks holiday per year and annual premium holiday

Company electric car

Weekly social events
---
Full Stack Developer
United Kingdom - Edinburgh
Posted: 20/10/2021
Salary: £60K to £75K per Year
ID: 23540_BH
... Read more
---
Senior Full Stack Developer
Permanent
Edinburgh, Scotland (Remote)
Competitive salary package
I am extremely excited to announce that I have patterned up with an industry leading expert who are responsible for producing some of the most enjoyed games of all time!!
They are dedicated to continuing their wonderful work by delivering games of the highest standard. This client is now looking to expand their development team full of superstars with a full stack developer. You will be a part of the backend team focusing on delivering frontend solutions.
Core full stack developer responsibilities:
Build web applications for multiple teams to use in production environments.
Build backend distributed services and APIs to support live game projects.
Work with both tech and design leads.
Key requirements:
Web application experience with JavaScript/ TypeScript and Node.js or react.
Experience with UIs with HTML & CSS.
Go or Python exposure.
---
2427

Careers Secured in 2020
What our clients say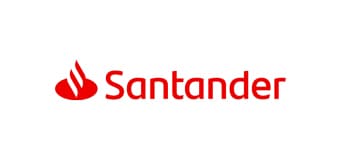 "Highly recommended and will use again for the future."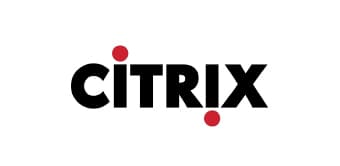 "I would not hesitate to contact TechNET IT again should we need to carry out a project such as this again"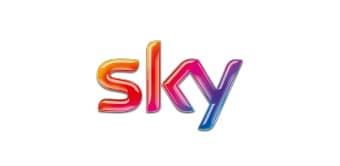 "They always remained professional and it's clear they deliver for a long lasting partnership with clients."
More Testimonials
Join our team
Whether you are an experienced recruitment consultant or recent graduate, TechNET IT could be the environment to develop your career.
Learn more