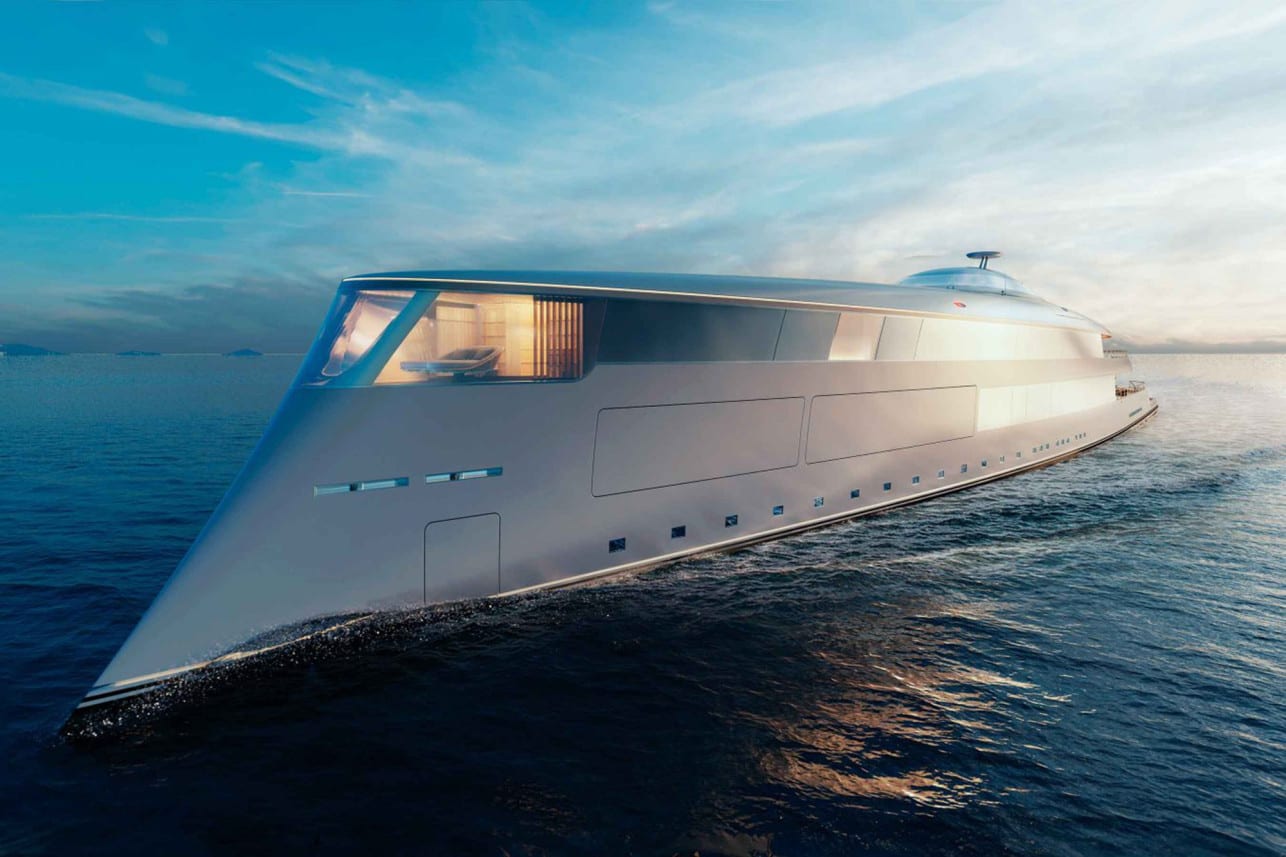 Take a Look Inside The World's First Hydrogen-powered Super Yacht – Designed by Dutch Firm, Sinot
The yacht, unveiled at the Monaco Yacht Show last year, comprises a gym, yoga studio, beauty room, helipad, massage parlour and a stunning cascading pool on its rear deck, and a workout floor. The Dutch design firm, Sinot, hopes this will revolutionise the way we think of sea travel.
'Aqua' is developed for the forward-thinking owner with a futuristic design that is matched by a fully operational liquid hydrogen and fuel cell technology power system, putting it on the cutting edge of what is possible at sea today.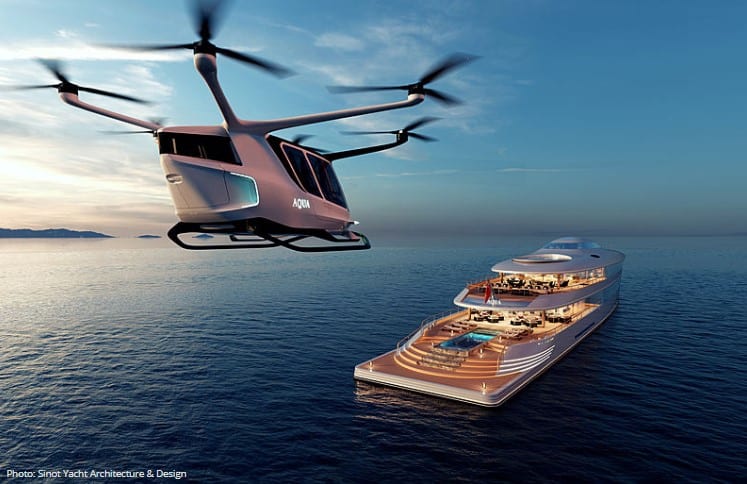 The hydrogen propulsion package is based on the use of liquified hydrogen, which is stored at -253C degrees in two 28 ton vacuum isolated tanks.
"With every project, I challenge my team and myself to surpass ourselves," Designer Sander Sinot explains. "For development of AQUA we took inspiration from the lifestyle of a discerning, forward-looking owner, the fluid versatility of water and cutting-edge technology to combine this in a 376 ft superyacht"
Inside, ceiling heights ranging from 2,8 to 3,8 metres create an open living experience with full-height windows lining the main pavilion area for an uninterrupted visual encounter. It has a huge spiral staircase at the centre of the vessel.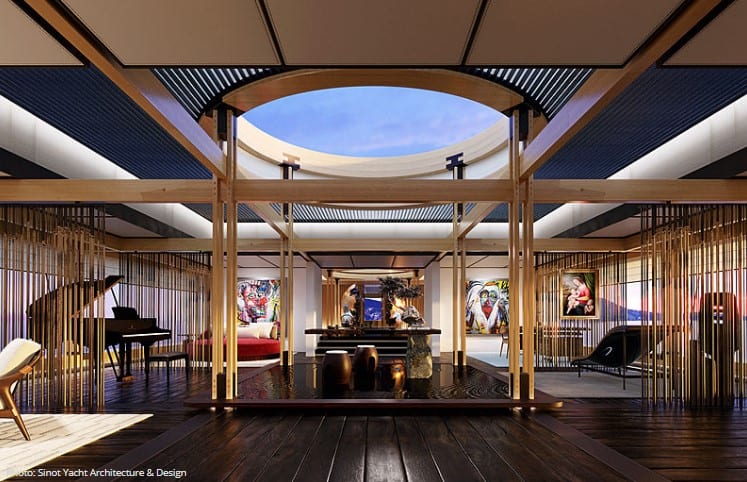 The yacht contains enough space for 14 guests and 32 crew and is configured with a five-deck set up while being able to provide those on board with the closest possible proximity to the water.
The system runs on liquified hydrogen which is converted into electricity and distributed across the ship for use by the propulsion system and hotel services. A power management system stores the electrical power in large batteries to ensure that loads can always be met.
The Super-yacht currently costs $644M and was rumoured that Bill Gates has snapped the Super-yacht, but it was later confirmed that the yacht is not yet sold – prompting the company to put up a notice on their website to explain the yacht is still available for purchase: https://sinot.com/