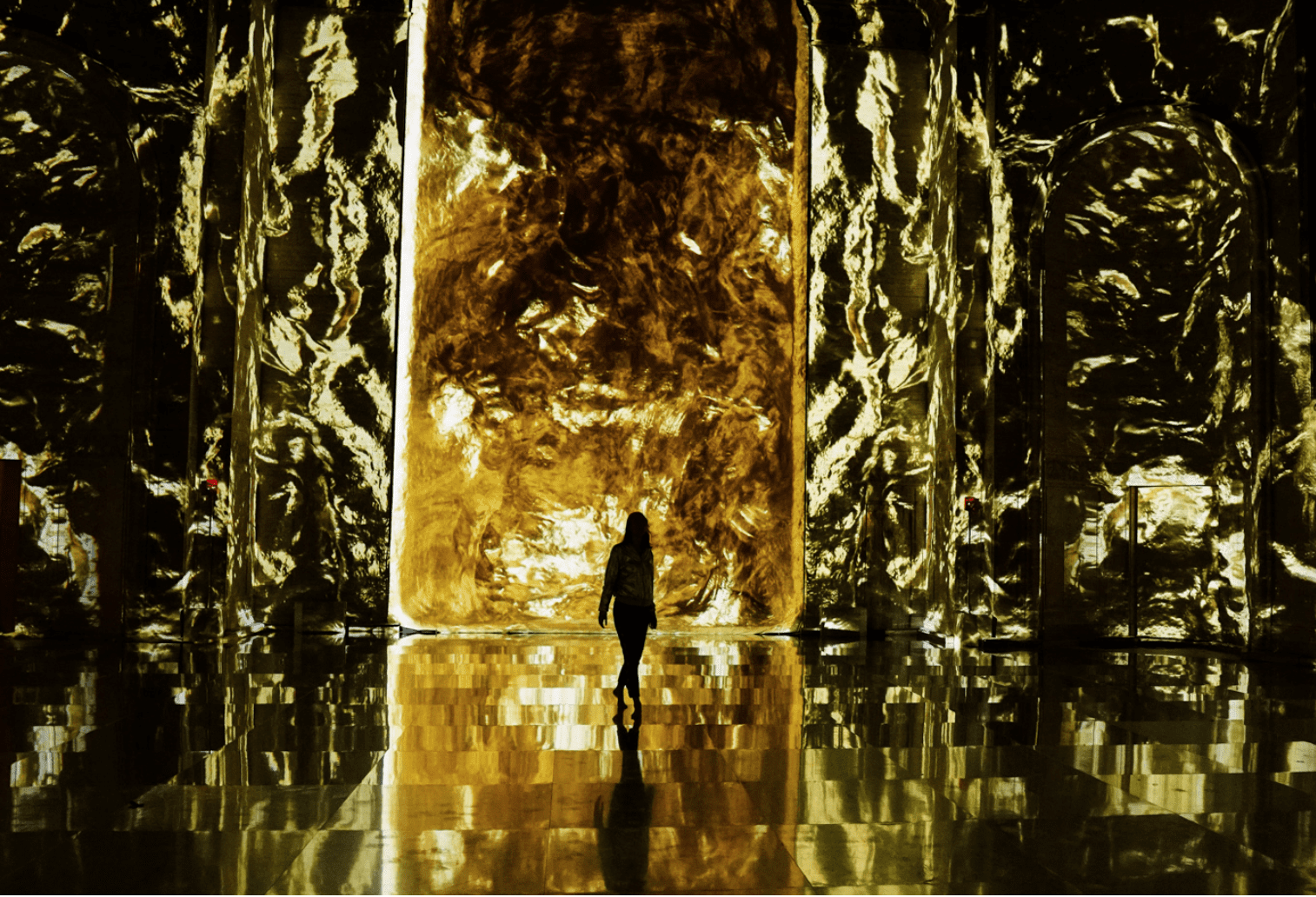 SuperReal – a Surreal Multimedia Experience at The Grand Hall of Cipriani
SuperReal has recently opened an immersive multimedia experience inside the 12,000 square foot architectural landmark in downtown New York at the Cipriani event space. 
The 45-minute experience digitally transforms the historical backdrop into a unique abstract immersive experience, by complimenting the already beautiful structure of the building its self, the company Moment Factory aims to create an interactive visual spectacle to transport visitors to another realm.
The variety of visuals is striking. As you enter the building you are you are taken on a kaleidoscopic journey of animated landscapes, from a classical sculpture garden, to a bright blue sky of free-floating mylar balloons, to a swirling galaxy of shooting stars.
The photos below will give you a small taste of what the experience has to offer.