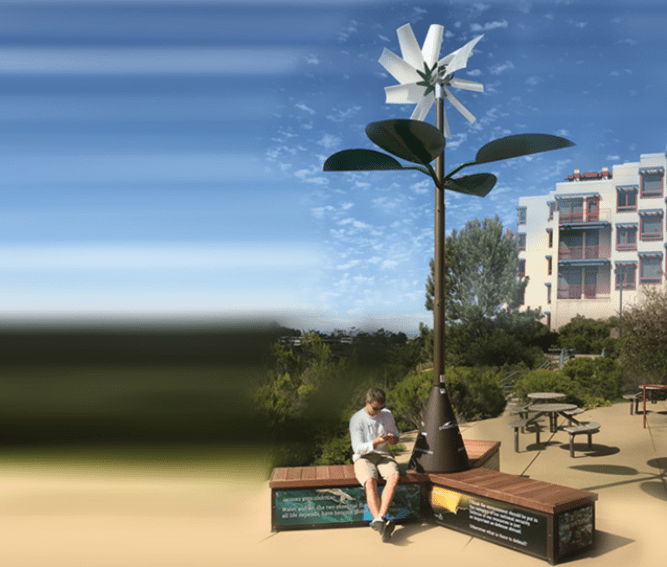 PrimoWind Seeking to Deliver WiFi Through Wind Turbines
Wind turbines are often thought to be limited to soley providing electricity. However, an innovative company called Primowind, is seeking to change that by using the wind turbine concept to provide WiFi through turbines, known as EnergiPlant.
EnergiPlant is a free standing nanogrid which uses a combination of wind, solar and batteries to store up and deliver Wifi to the public. As well as giving people the ability to access the internet, it also acts as a charging station for people to recharge their devices, and this is all thanks to two of nature's most prominent energy sources –the wind and sun.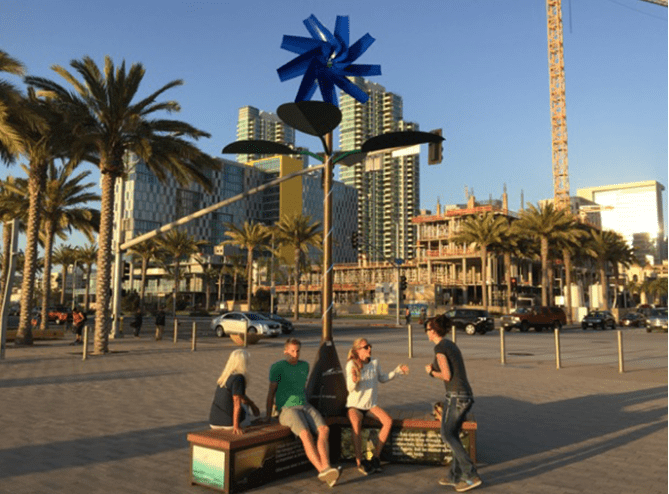 The installation process involves no hard wiring or disruptive groundwork, which makes it easy for planning and a more cost-effective approach, just over $5,000. It can be installed at the beach, remote locations and public spaces, delivering WiFi up to a 50 feet radius around the EnergiPlant. This makes it a more affordable and sustainable method of delivering WiFi.
Currently, Primowind is looking for funding through micro-ventures and offers bench advertising as a source of income.