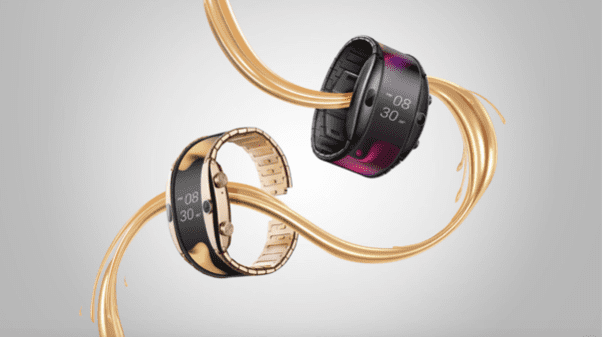 Nubia reveals Smart phone/Smart watch hybrid
One of the biggest highlights of MWC is foldable technology and it should come as no surprise that Nubia has shown ambitious attempts to redefine what it means to have a smartwatch.
The Nubia Alpha's flexible OLED display can withstand being bent over 100,000 times, allowing you to wrap it around your wrist without worrying about causing damage to it.
The Alpha's display is fairly wide measuring just 4 inches from corner to corner and a resolution of 960 x 192, although due to it's bend you don't really get to see it all at once, giving it an aspect ratio of 5:1. With the Alpha watch comes with its own Android based operating system enabling it to function within the display design. By creating its own custom operating system let's you scroll the watch's essential information and apps, making it readable and easy to navigate from any angle.
Another key aspect to the device is how it also doubles as a fitness tracker with basic sleep, exercise and heart rate monitoring. All of these features will be accessible from a "custom-made wearable OS" that supports voice commands and multi-touch functionality.
The Alpha smartphone/watch is expected to be sold between $510 USD to $737 USD depending on which model version you choose.