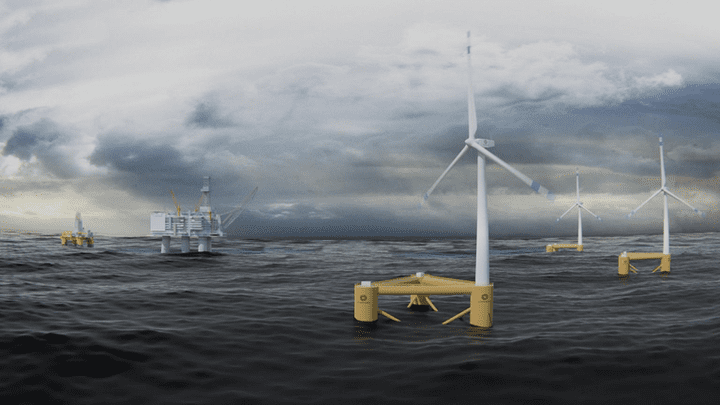 Norway begins construction of worlds largest floating offshore windfarm
Norway has begun its ambitious plans to construct the worlds largest floating offshore wind farm, which they aim to have completed by 2022. This will involve building 11 floating concrete hulls for the Siemens Gamesa 8 MW turbines on the 88 MW Hywind Tampen.
Norway's Prime Minister Erna Solberg and Kværner apprentice Arne Linga sees this project as a new chapter in Norway's approach to reduce emissions and help tackle climate change.
"Hywind Tampen is a new chapter in Norway's narrative as an energy nation. With support from the Norwegian authorities, we're not only building Norway's first offshore wind project; we're refining floating offshore wind technology along with the Norwegian supplier industry," said Equinor's president and CEO Eldar Sætre.
It is believed that by using the latest cutting-edge technology and assembly methods will help reduce costs by more than 40% compared with Hywind Scotland.
"If more major floating offshore wind projects are realised in the future, it will be possible to reduce costs even further, and we could see a development in cost reductions equivalent to the one we've seen in fixed foundation offshore wind," Haga says.
Equinor aims to be competitive with other forms of energy by 2030.