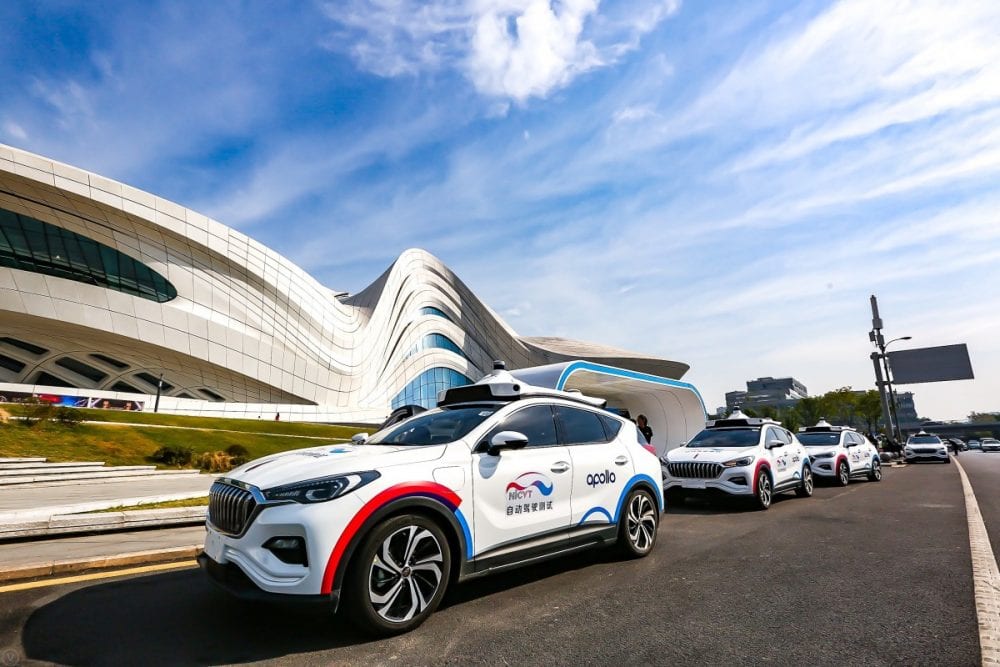 Could this be China's new face of self-driving taxis?
Leading Chinese internet-giant Baidu has recently gained acceleration in the automotive industry with their newly rolled out autonomous taxi service, "Apollo Go". The fleet of 40 Robotaxis provides reservation-free rides to passengers in the Chinese capital – the first in Beijing to do so.
Having started as a search engine business, Baidu has excelled in penetrating different layers of the technological industry and as a result, the tech titan has become one of the largest AI and Internet companies in the world.
This new automotive technology will operate free of charge through mobile applications including Baidu Maps or Apollo Go and will cover 700 kilometres of road suitable for autonomous driving. Furthermore, the vehicles will operate at SAE Level 4, meaning the passenger would not have to take over driving at any point.
Operating areas include Beijing's Haidian and Shunyi districts as well as the Yizhuang area catering to both residential and business sectors, overall providing nearly 100 established pickup and drop-off stations.
As automotive engineering evolves, Baidu hopes to reach a further level of driving automation, aiming to achieve Level 5 operability by 2025. This development of both current and potential automation will help to propel China into a self-driving future.
We're excited to see how these AI technologies advance further in the years to come!