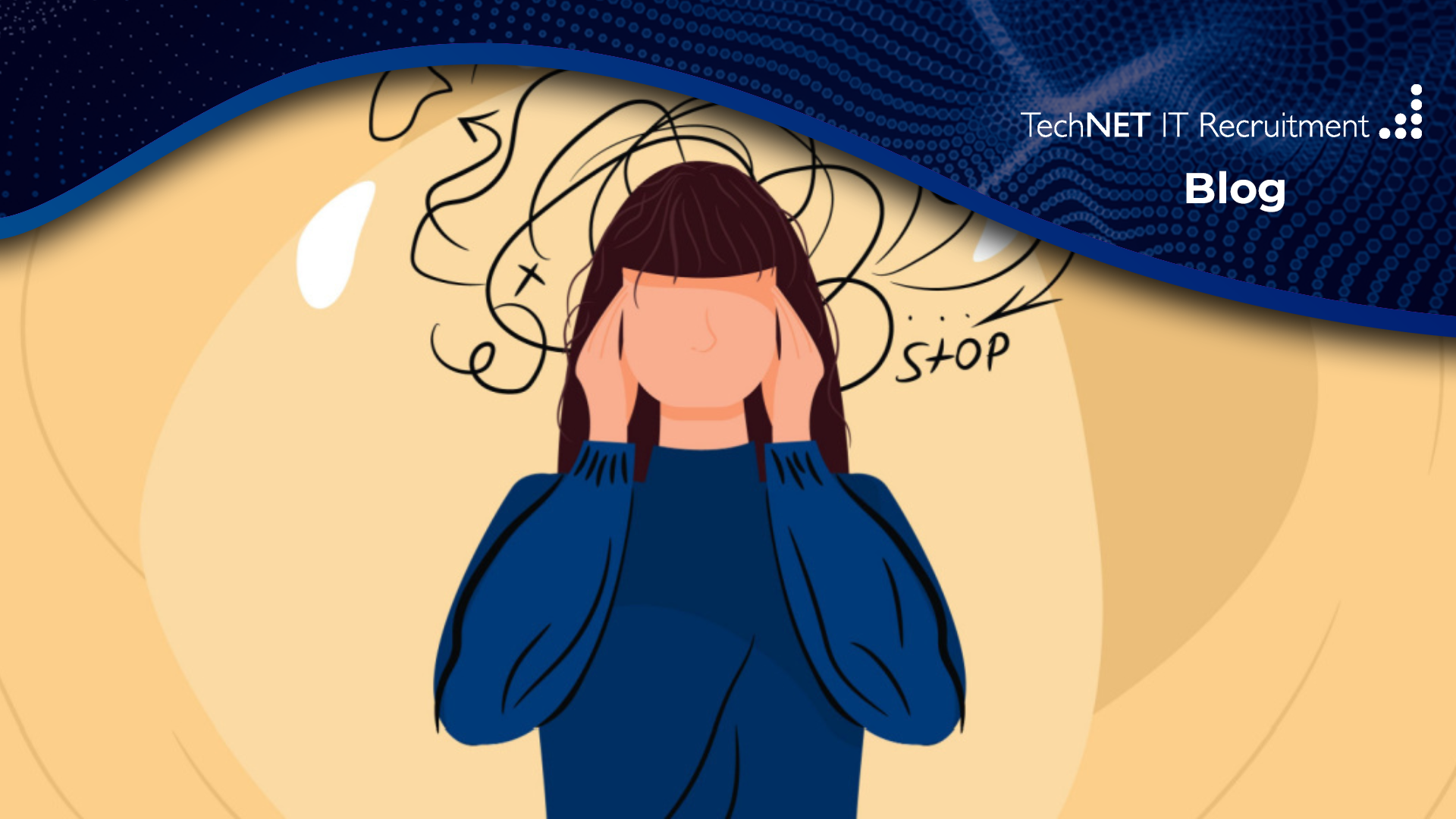 Mental health matters: strategies for dealing with new job anxiety
This week marks Mental Health Awareness Week, with a significant focus on anxiety –  an incredibly common issue when starting a new job.
Many candidates experience feelings of anxiety before starting their new role, and during the first few weeks – whether this is because they are unfamiliar with the team, or they are taking a career jump.
Although it is impossible to completely overcome these feelings, there are ways to reduce them leading up to your very first day.
Let's find out how…
Self-validation
When starting a new job, it's natural to feel anxious about your performance and whether you will be able to meet expectations. However, self-validation can help you to focus on your strengths and abilities, rather than solely on your worries and concerns. By recognising your strengths, you can build confidence and self-assurance.
It can also be effective to remind yourself of your qualifications and that you deserve to be there. Remember that the hiring manager recognised your abilities and potential, so it's important to trust in their decision.
Preparation
Like the saying goes – if you fail to prepare, prepare to fail. Preparing yourself ahead of time can help you feel more at ease during what can be a stressful period.
Part of being prepared involves conducting thorough research on the company you're joining. While you may have already done some research before your interview, it's important to take the time to fully understand the company culture and values, as this can alleviate any apprehensions you may have.
Identify the source of the anxiety
It's essential to determine the underlying causes of your anxiety in order to effectively address them. By getting to the root of your anxiety, you can come up with effective strategies to work through it.
For example, if you are anxious about meeting new people, you can take steps to connect with your new colleagues before your first day to help break the ice and feel more comfortable, such as introducing yourself on LinkedIn. Similarly, if you are worried about the extent of your new job responsibilities, there is no shame in asking questions and seeking clarification to gain a better understanding of your role and duties.
Help and support
While anxiety can be uncomfortable, it can also serve as a reminder that you deeply care about the things you are worried about. Anxiety or nerves can also keep you on your toes and promotes productivity.
If you are worried about looking nervous in front of your employer, it is important to remember that they will likely be expecting it.
If you find yourself experiencing ongoing anxiety, it may be necessary to seek additional help and support. You can visit the Mental Health Foundation website for helpful information.
If you're unhappy in your current job, we can certainly help. Our experts are available to help you explore new career opportunities, so please don't hesitate to get in touch with us.