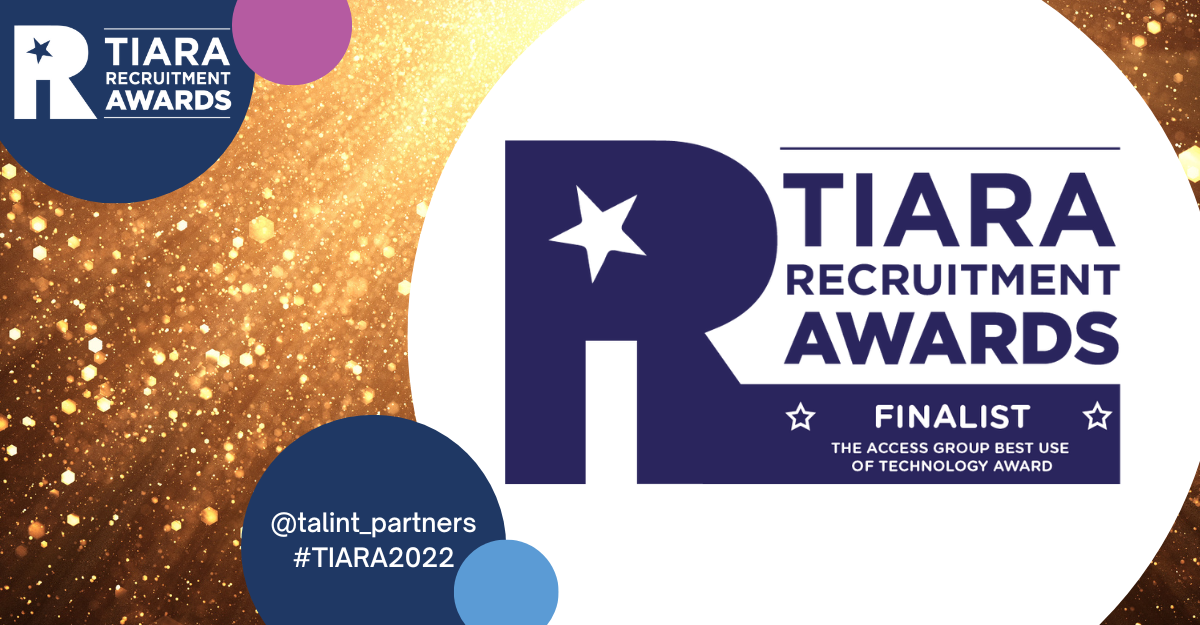 TechNET IT is a TIARA awards finalist!
We are excited to announce that TechNET IT has been shortlisted as a finalist for the TALiNT Partners 2022 TIARA Recruitment Awards for 'The Access Group Best Use of Technology' category.
We are extremely proud of our incredible technology stack – something that makes us stand apart from other agencies. at TechNET IT, we are always looking at new ways we can improve, develop, and automate our services, and our developed tech stack of over 16 technology partners helps our consultants to do just this on a daily basis.
What are the TIARA awards?
"The TALiNT International Annual Recruitment Awards exclusively recognise the highest levels of Employee Excellence, Innovation, Client & Candidate Service, Business Growth, Purpose & Values in the UK's top performing recruiters with revenues of £5m and above."
Not only are the TIARAs a prestigious set of awards, but they also provide senior recruitment leaders and teams with a chance to network and collaborate with other like-minded individuals on the night of the ceremony – this year being the 19th of October, located at The Brewery in London.
What our recruiters think
Let's hear from our team of experienced and tech-savvy Recruiters to find out why they love the tech stack and what impact it makes on their working lives- straight from the horse's mouth shall we say!
Our Senior Delivery Consultant Hannah Clarke has said:
TechNET IT has provided me with an unimaginable tech stack that has not only aided me in my success within Recruitment but increased efficiency and output for the entire business. We have a system called Woo which runs across our database, providing us with updated contact details and job details for candidates we already have on our CRM. This tool has been invaluable for me, allowing me to work with candidates we have placed previously and increasing efficiency of putting together a shortlist for roles."
When we asked our Recruitment Consultant Thomas Zygo about his experience with the tech stack, he explained:
My only concern is if our tech stack gets any more advanced I may be out of the job!"
It is great to hear and see the positive impact and change our tech stack has made company-wide, with even more to come – stay tuned on LinkedIn for updates!