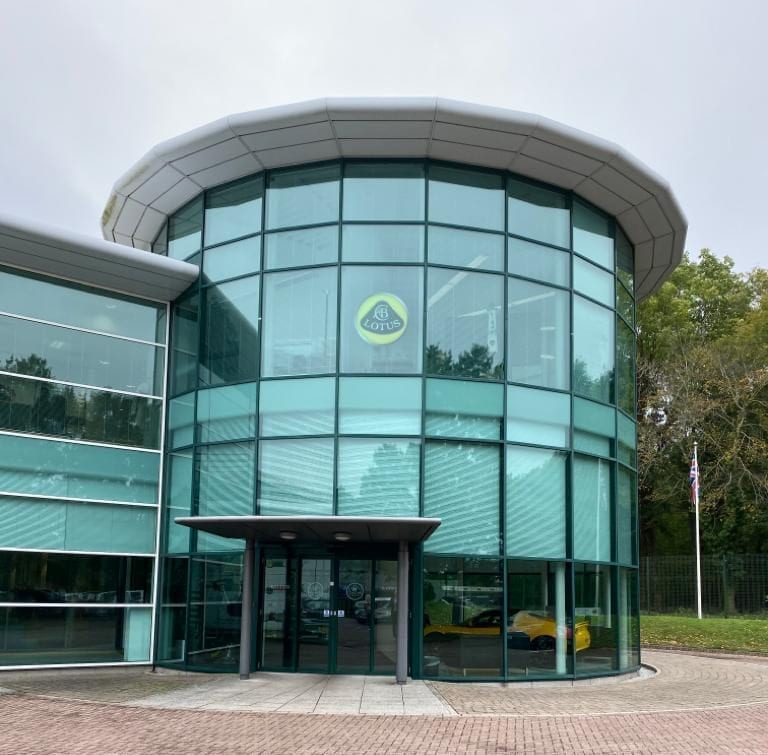 TechNET IT Goes to Lotus!
Our Infrastructure Recruitment Consultant Neave Connell, and Business Development Director, Curtis Bailey were fortunate enough to be invited to the Lotus headquarters as part of their business relationship building process. Lotus Cars are going through radical change and are investing heavily across all aspects of the group. TechNET as a primary partner across all aspects of IT is delighted to be involved in such an exciting time with a British icon in the automotive space
By visiting the headquarters they were able to get an insight into the work culture and the type of people that would best thrive in the Lotus environment. Besides being in awe of the beautiful cars that were on display, such as Lotus Elise, Evora and Exige, Curtis and Neave were most impressed by the hard work and passion demonstrated by the people who worked at Lotus. 
Check out some photos below taken from their day at Lotus!