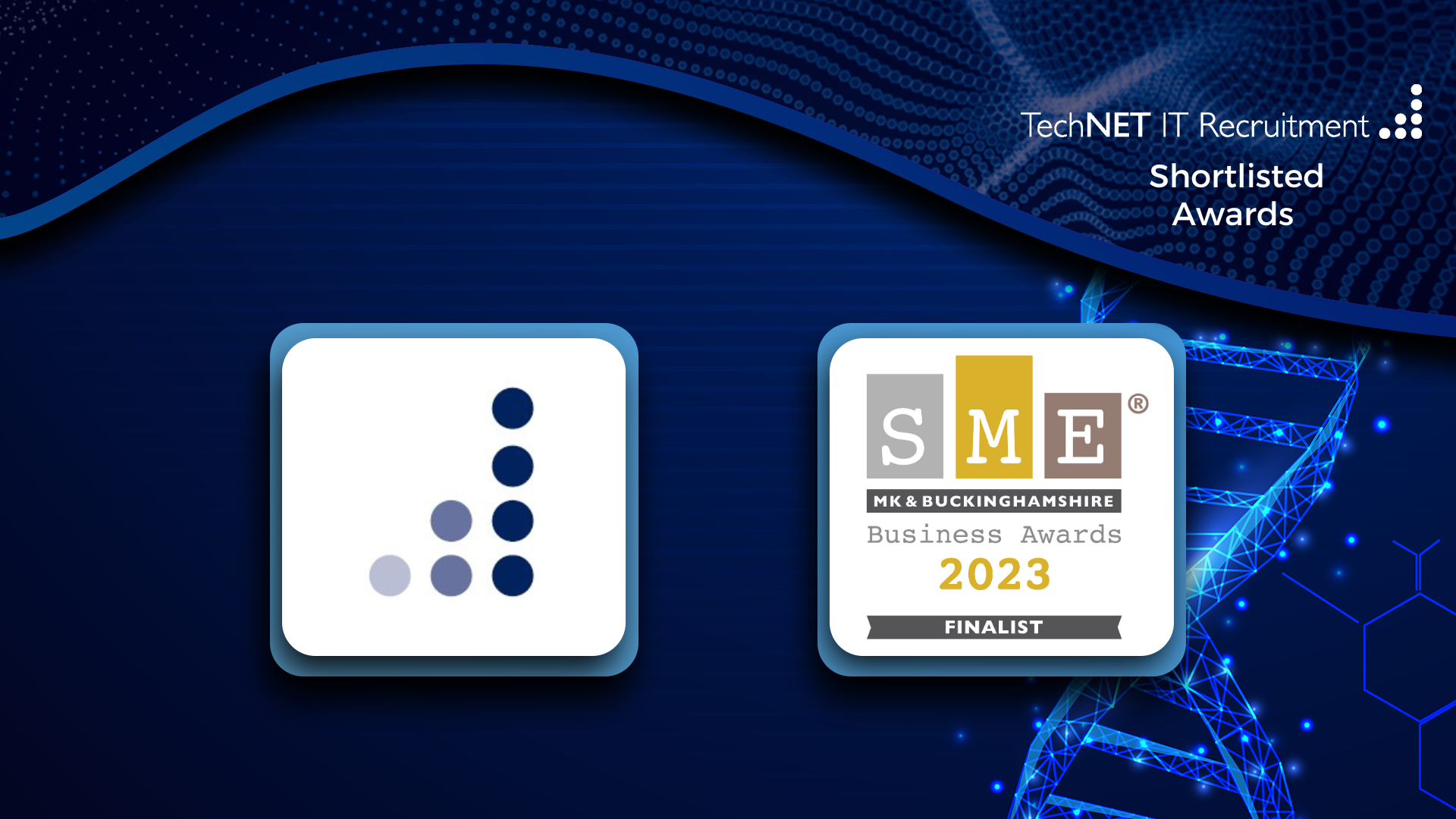 TechNET is a finalist in the SME MK & Buckinghamshire Business Awards!
We are delighted to announce that we are a finalist in the 'Business Innovation' category for the SME MK & Buckinghamshire Business Awards!
This local recognition holds special significance for us as our headquarters are based in Milton Keynes, and amidst our numerous nationwide award nominations, being shortlisted for this local accolade is a testament to our commitment to innovation and the impact we have on the local business community.
Our dedication to innovation
Innovation has always been a driving force behind TechNET's success.
While we have been acknowledged by various nationwide awards for our innovative approach, being recognised locally holds a special place in our hearts. It highlights our commitment to Milton Keynes and Buckinghamshire, showcasing the impact we make within our local business ecosystem.
In our entry, we shared what sets us apart from our competition in regard to our technology, the differences that technology has made to our business and our offering, and what we have introduced in the past 12 months. We are glad to hear that the judges can recognise our efforts.
About the awards
The SME MK & Buckinghamshire Awards raise the profile of industrious, hardworking, and enterprising SMEs locally.
We would like to say a big thank you to the SME MK & Buckinghamshire Business Awards judges, and we look forward to joining our fellow finalists in September at The DoubleTree by Hilton in Milton Keynes to celebrate our joint successes and hopefully meet some new faces too.
---
Want to read all about this year's awards? Check out our blog!