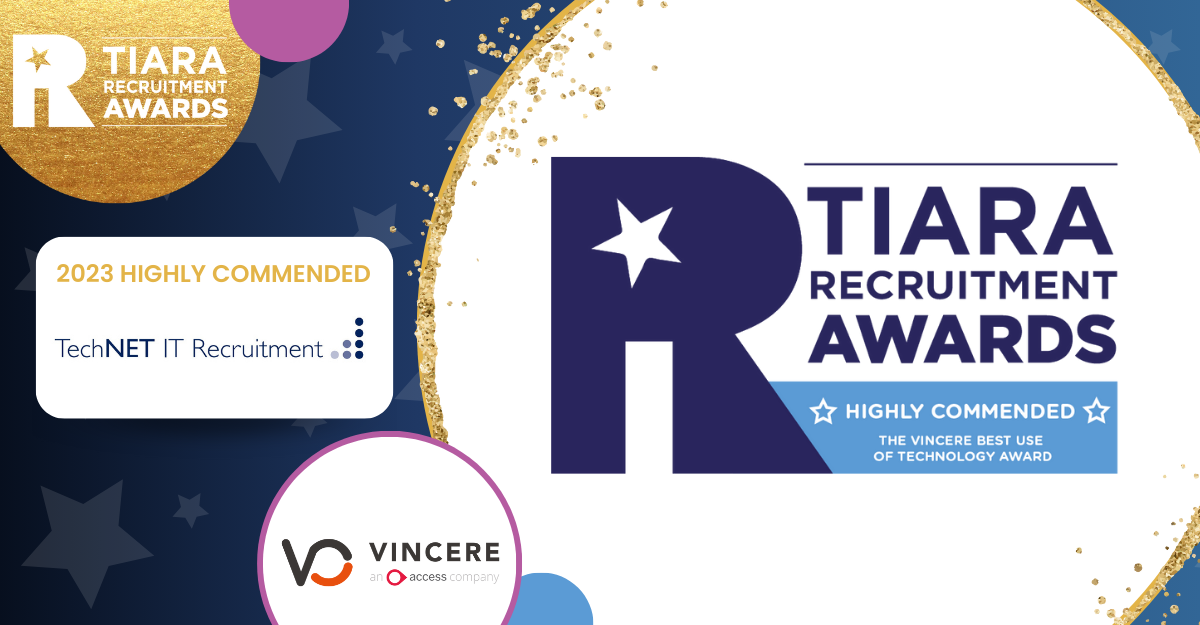 TechNET IT earns 'Highly Commended' title at TIARA Awards 2023
We joined many fellow recruitment businesses for a fantastic Wednesday evening to celebrate the finalists of the prestigious TIARA Awards 2023. Located at The Brewery, London, our spirits were high, as we were in the running for the 'Best Use of Technology' category, sponsored by Vincere.
While we missed out on the top prize, we left the event with our heads held high, proudly holding the 'Highly Commended' title, and securing second place. It's a significant achievement, and we're thrilled to be recognised for our 2023 technology endeavours.
Our contribution
In our submission, we delved into the significance of our tech stack and how it benefits our clients, candidates, and consultants. We also touched on our utilisation of training and development resources, as well as our active involvement in thought leadership events, where we exchange insights with peers in the industry.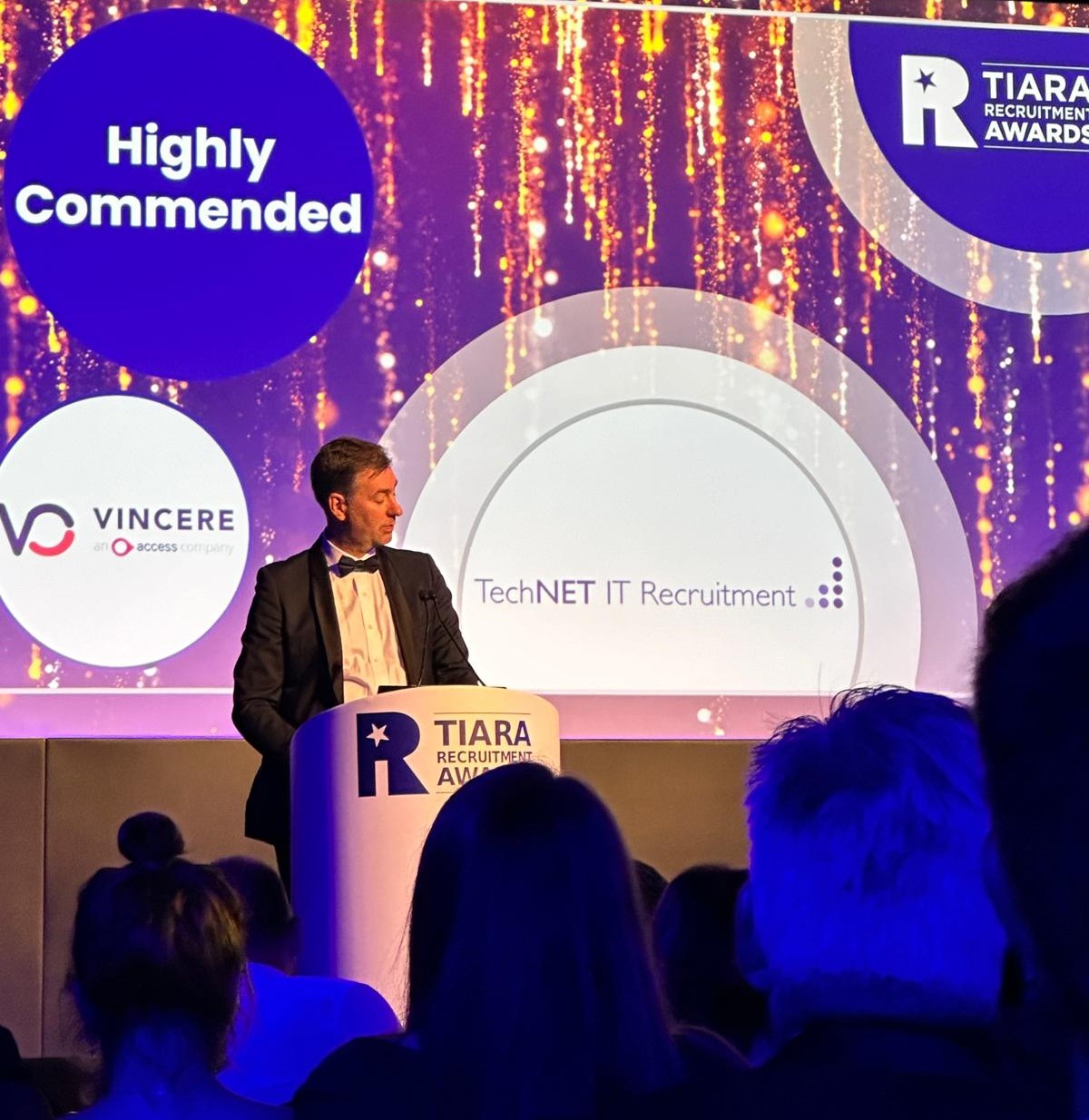 Notably, we highlighted our investments in strategic tech marketing tools, which not only aid in acquiring new business but also ensure that the most relevant job opportunities reach the right audience.
Next year
After a brilliant time at the TIARA Awards 2023, we're already gearing up for next year! We would like to thank the judges and the entire team at TALiNT Partners for putting on a memorable event.
And that's not all! This year has been a whirlwind of success, with multiple finalist positions in several prestigious recruitment awards. For all the exciting details about our other accomplishments, don't forget to check out our blog!