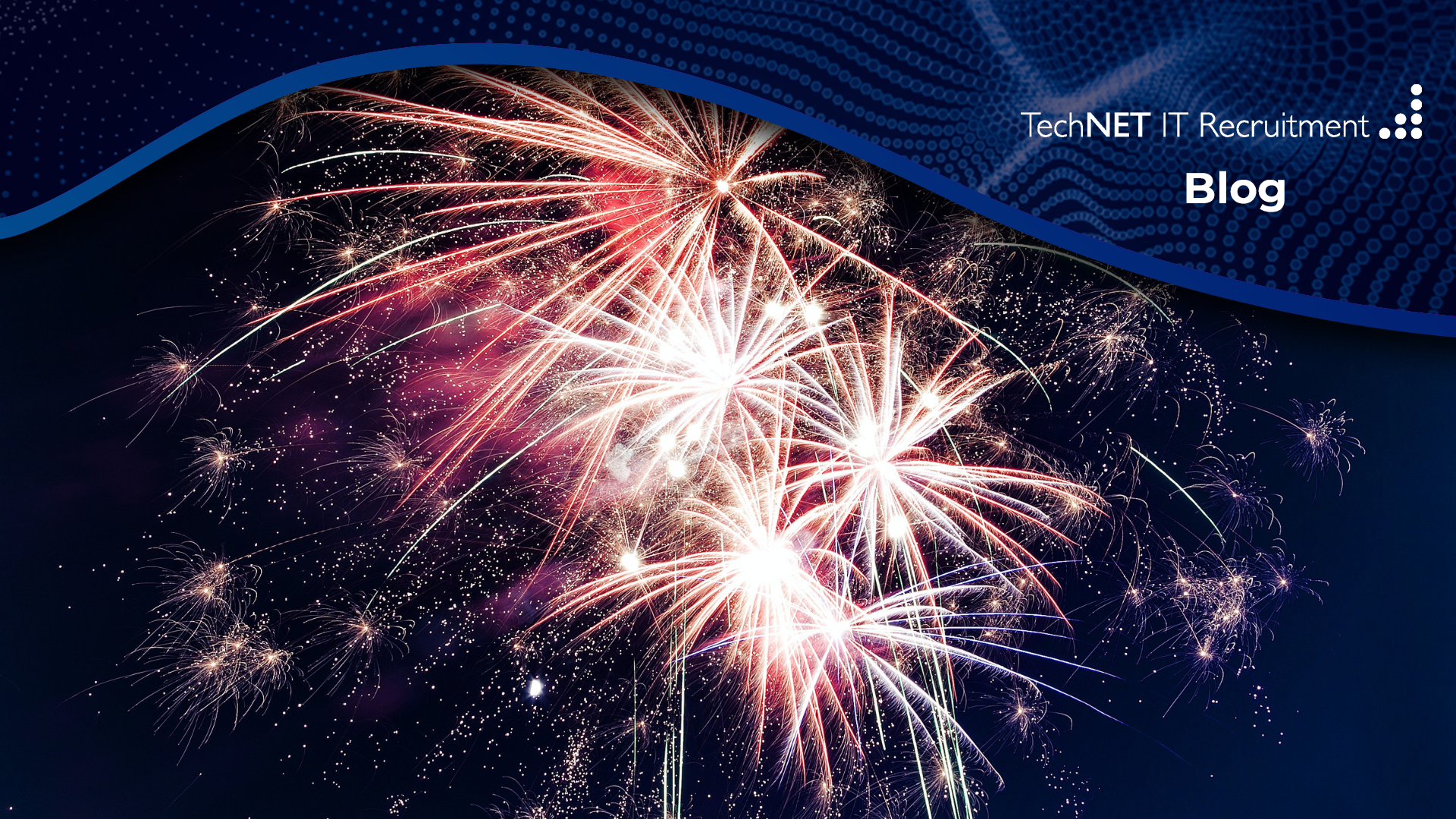 IT Recruitment Success: what's new at TechNET IT?
There's never a dull moment in IT Recruitment…so, we're not surprised to realise it has been a while since our last team update! Now we are in Q4 and the year has certainly flown by.
We thought it was the perfect time to share some great successes from the team as we head towards the new year – here's the latest!
Our team continues to succeed!
As always, we are always on the lookout for talented recruiters to join our team. We were delighted to welcome Nathan Hughes, who joined to help further improve our IT contract recruitment offering. Whether you are an IT contractor or looking for contract talent in Q4 and beyond, Nathan is the person to speak to!
We are all about growth and celebrating achievements. First up, Emily Riddington was appointed as TechNET's first female director in August. This is an incredible and proud moment not just for Emily, but the whole business. Charlotte Lawton was promoted to talent partner, while Dean Roper was promoted to Senior Principal Consultant. This is a true testament to their ongoing hard work. Finally, Madeline Paddock earned a deserved promotion to Marketing Lead, further amplifying the voice of the whole brand!
So many reasons to celebrate. If you are a recruiter who values growth, learn more about TechNET IT and Ascent Group – we'd love to hear from you!
Recognition for IT Recruitment excellence
It's awards season! Being recognised as leaders in this industry is a great feeling! Here are a few updates from recent award nominations. First up, we have been shortlisted for two British Recruitment Awards! We are finalists for the Innovation of the Year award, and the Technology Recruitment Agency of the year.
We were also shortlisted for the 2023 TIARA Recruitment Award for 'The Vincere Best Use of Technology'. That's not all! We were also nominated in the 'Business Innovation' category for the SME MK & Buckinghamshire Business Awards! Busy is an understatement. It's a proud achievement to be nominated alongside so many great companies.
Happy clients and candidates
Hearing from our candidates and clients is always great. We thought we would share some of the great feedback from the last few months!
"I had the pleasure of having Jordan assist me during my recent job search, and I couldn't be more pleased with the support she provided. Jordan was not only incredibly helpful but also extremely kind and patient throughout the entire process. She was readily available whenever I had questions or needed guidance, and her thorough preparation was a help in my success. Jordan's professionalism and dedication truly made a difference, and I can't thank her enough for her outstanding assistance. I highly recommend Jordan and her exceptional service!"
"I had a brilliant experience with Charlotte from TechNET IT. She kept me well informed throughout the recruitment process, briefed me fully on the role I was applying for and made sure I was fully prepared for the interview process. Would highly recommend."
"Alfie has been an excellent recruitment consultant. Always Helpful and honest. Highly recommended!"
Here for your IT Recruitment needs
How can we help you? If you're looking for a new role, check out our latest IT jobs. If you are hiring IT talent, submit your vacancy today and we will be in touch!