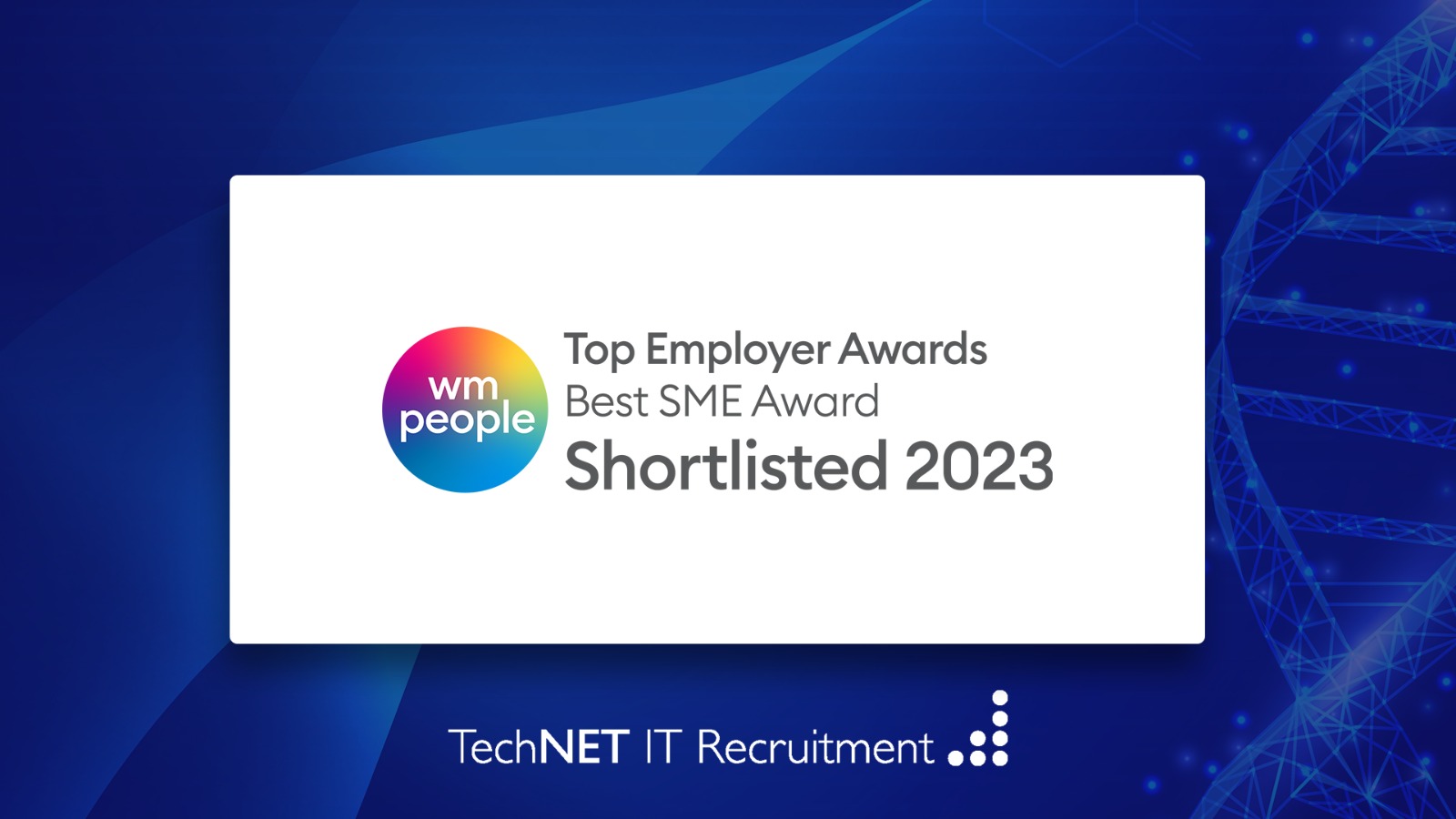 Double Whammy: TechNET IT are finalists in the WM People Top Employer Awards!
We are very happy to be finalists for not just one, but two WM People Top Employer Awards, which celebrate the very best companies for diversity & inclusion, flexible working, career progression for women, mental health, and family support. It's a Christmas miracle!
Shortlisted for the 'Best for Flexible Working' and the 'Best for SMEs' categories, this is a huge achievement for our business.
As per the WM People awards regulations:
"To be eligible for the Best for Flexible Working Award employers should demonstrate how they promote and manage flexible working and encourage a flexible culture in their organisation."
Why we entered
Internal hiring has been a big focus of ours in 2022, and we have been working extremely hard to expand our benefits package. This includes offering flexible working opportunities to our entire team, including our popular 4-day week initiative.
At TechNET, we offer flexible working opportunities from home working, to remote working to incredible parental packages and more, and it is incredible to receive this recognition for our efforts.
In our entry, we also highlighted our 4-day work week initiative, and some of the flexible options that our sister brands Cranberry Panda and Madison Bridge offer, including a collaborative WeWork workspace.
Our experience with WM People
Earlier this year, we were kindly involved in an article posted by Working Dads – one of 3 incredible brands under the WM People umbrella. The article ironically discusses the struggles of working fathers, and how flexible working can alleviate the pressures.
This really motivated us to enter the WM People Top Employer Awards! Check out the article for yourself here.
Awards evening
We are looking forward to joining our fellow finalists at the WM People Top Employer Awards evening on February 7th 2023.  Celebrating success, sharing best practice and networking with pioneering organisations will be on the agenda for the evening.
---
We have been lucky enough to be shortlisted for a number of business awards this year! You can continue reading all about it in our blog.