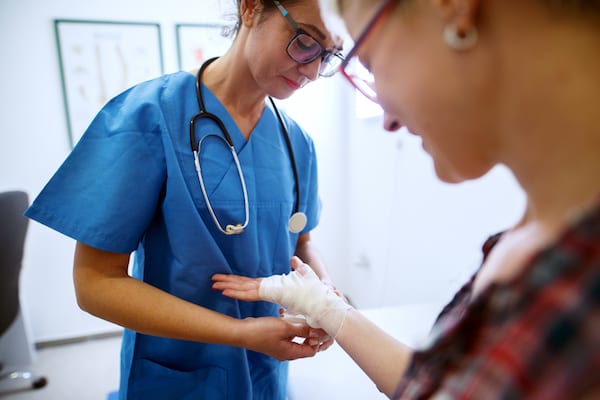 New Biosensor Technology Can Monitor The Wound In Real-Time
Researchers from the Binghamton University, State University of New York, have developed new electronics with the aim of long term monitoring of wounds on patients.
Next generation wound care technology capable of physiological surveillance which can diagnose wound parameters, treat various chronic wound symptoms, and reduce infection at the wound non-invasively with the use of a closed loop therapeutic system would provide patients with an improved standard of care and an accelerated wound repair mechanism.
We eventually hope that these sensors and engineering accomplishments can help advance healthcare applications and provide a better quantitative understanding in disease progression, wound care, general health, fitness monitoring and more," said Matthew Brown, a Ph.D. student at Binghamton University.
The wearable sensor is equipped with gold sensor cables capable of exhibiting similar mechanics to that of skin elasticity. They hope to create a new mode of sensor that will meld seamlessly with the wearer's body to maximise body analysis to help understand chemical and physiological information.
Chronic non-healing wounds are major healthcare challenges that affect a noticeable number of people; they exert a severe financial burden and are the leading cause of limb amputation. Although chronic wounds are locked in a persisting inflamed state, they are dynamic and proper therapy requires identifying abnormalities, administering proper drugs and growth factors, and modulating the conditions of the environment.