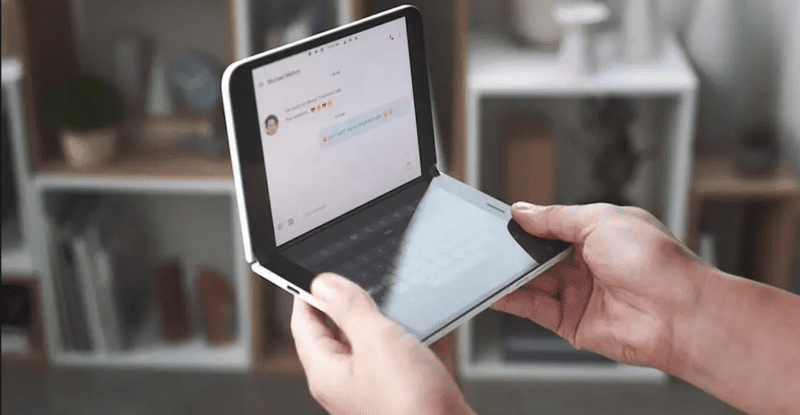 Microsoft Unveils Foldable Phone – Surface Duo
Foldable technology has become all the rage and people are now looking to see what companies are going to come up with. Now that Microsoft has launched their own version of a foldable phone, The Surface Duo, people are curios to see what features/functions comes with it. Could this be the phone that knocks the Galaxy fold out of the spot light?
The question of whether foldable phones are the future is no longer the question on the forefront of people's mind, but rather which tech company will utilise the screen folding technology the best. Microsoft has taken the approach of eliminating the design of covering the hinges, unlike Huawei, Galaxy fold and upcoming Motorola Rzr phone. This avoids crease lines developing and gives room for alternative ways of folding the screen.
The Surface Duo really lives up to its name in the sense that It's duel in functionality, it has two  5.6-inch displays and can be folded both ways 360-degrees. By having duel screen functionality means apps can be opened on either side of the phone – similar to how you can move your cursor across two computer screens.   The fold opens up into a 7.3 inch screen which gives it more space than the Galaxy fold. The screen uses glass, making the screen more sturdier and less prone to damage unlike other foldable phone which uses a specially made polymer screen (essentially plastic)
Microsoft has clearly been observing its competitors closely with the hopes of creating something that is less gimmicky but designed to make the most of its functions, such as folding your screen into a mini laptop will cause the bottom screen to morph into a keyboard.
Watch the launch video below: