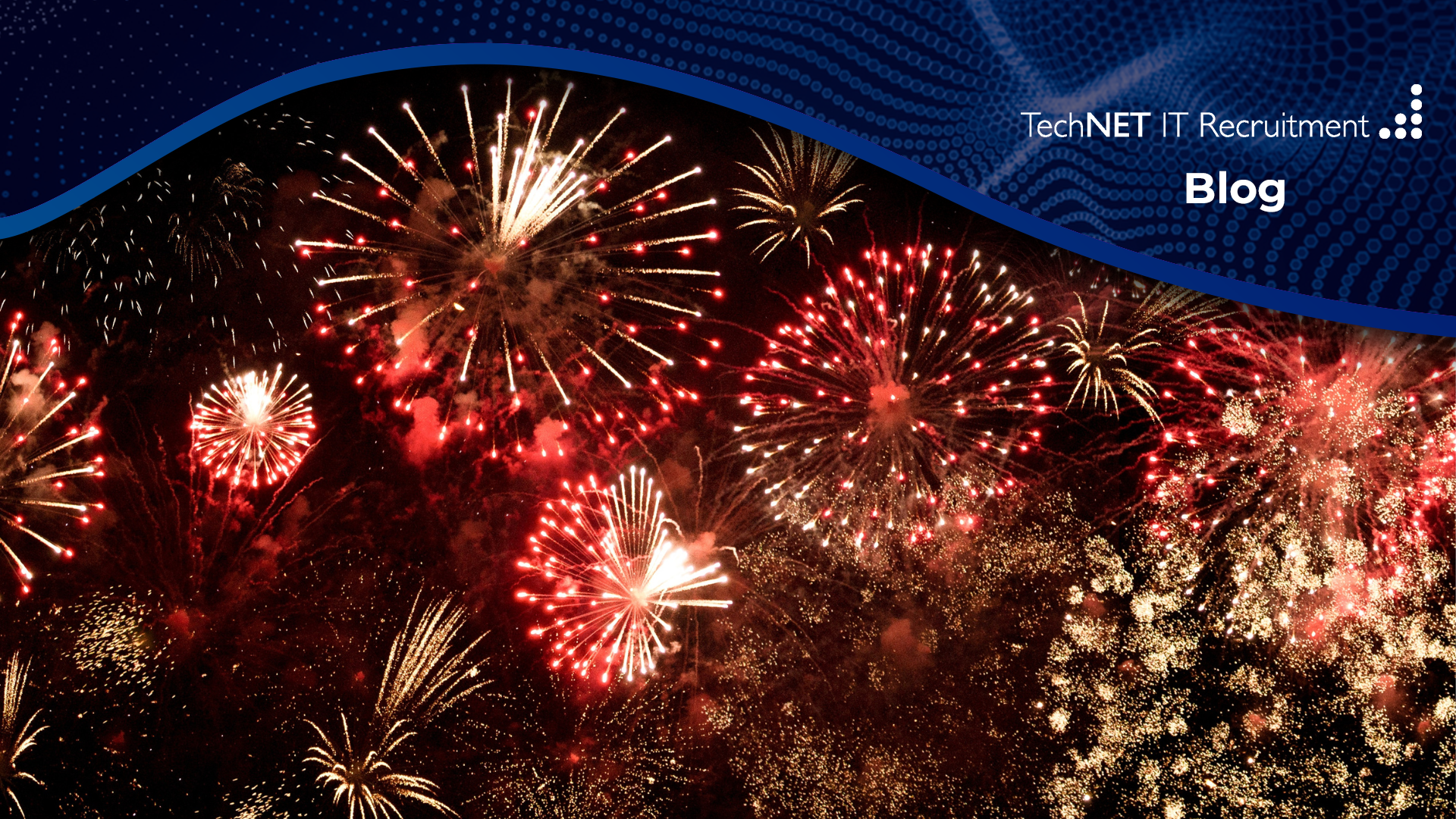 IT Recruitment Wins: An update from the TechNET IT team
Working in IT Recruitment, the time certainly flies…and just like that, Q1 is done! It has been a fantastic start to 2023, so we thought it was the perfect time to share some updates from our team.
There is plenty to shout about, so what happened in Q1 of 2023?
Our IT Recruitment success is down to a great team
Our team is growing! We are always looking for talent recruitment superstars and we've had a few join us in the last 3 months. In particular, Izzie Gifford joined the TechNET IT team as a Talent Partner with 5 years of recruitment experience, having worked with established brands. Find out more about our newest recruits on the Ascent Group blog.
Our Managing Director, Shayne Simpson,  celebrated a huge milestone – ten years with the team! He is the tech visionary, strategist and voice of reason for the business. We are all thankful to Shayne for supplying us with every tool we could ever need and for always encouraging our teams to be the best they can possibly be!
Meanwhile, some of our team proved that hard work pays off! Hannah Clarke was promoted to Senior Talent Partner, while Ryan Reynolds became a Delivery Consultant. Finally, the voice of TechNET IT and the whole Ascent Group, Madeline Paddock, was promoted to Communications Coordinator. Every member of the team has an opportunity for growth, so we look forward to more team success in Q2!
The Top Employer Awards
At TechNET IT, and the wider Ascent Group, the team is the backbone of what we do. So, our leadership team puts daily focus into supporting them and ensuring there is happiness all round. Therefore it was an honour to be nominated for 'Best SME' at the top employer awards. Nominees had to demonstrate a real commitment to work life balance practices. Furthermore, diversity and training were huge factors in who made the shortlist.
While we did not scoop the grand prize, being nominated alongside two other businesses really showed us we are on the right track. Of course, there is always more to be done…and we're not slowing down any time soon.
Happy clients and candidates
We couldn't celebrate our success without the amazing candidates and clients we work with everyday. They have been kind enough to leave some positive words, so here are a few testimonial highlights!
"Kudos to Hannah for your patience and the professionalism in which you managed the recruitment journey. You were always friendly, helpful and on top of the proceedings which was much appreciated. I am sure you will continue to grow and reach greater heights in your career!"
"Incredibly helpful and highly recommended. Ryan in particular was super friendly and knowledgeable!"
"My experience of recruitment agencies has been hit and miss. Many do not perform a thorough background check for their open positions and end up wasting the prospective employee's and their clients time. Ryan and TechNET IT do not fall into that mould. Ryan has certainly done his homework, gone overboard when it comes to support for the interview, sold the prospective employer to perfection and continues to support even after successfully gaining the position. TechNET IT have certainly restored my faith in the recruitment industry. There are some good eggs out there, and Ryan and TechNET IT are one of them!"
News from our Ascent Group sister brands!
Of course, the success and exciting news is not exclusive to TechNET IT – our Ascent Group friends have all had a busy Q1 too. So, we wanted to share some of the highlights.
TechNET Immersive released the annual Immersive & Gaming Salary Survey Report! For those with an interest in gaming and immersive technology, you will want to hear what the respondents had to say about the industry.
Meanwhile, TechNET Digital released the annual Digital Salary Survey Insights and Guide, with fresh insights from the world of digital. Once again, they collected some amazing findings so we recommend that you have a read.
Finally, you're in luck if you are after a third industry report. Cranberry Panda, leaders in eCommerce recruitment, launched the annual eCommerce Salary Survey & Insights report. The world of online retail is fast-paced, so the new insights are eye opening!
Let us share this IT Recruitment success with you!
Whether you're looking for a new IT job, or recruiting IT talent, we're here to help. Our team is dedicated to a thorough IT recruitment process that yields the best possible result for both our clients and candidates. All that is left to say is…bring on Q2!