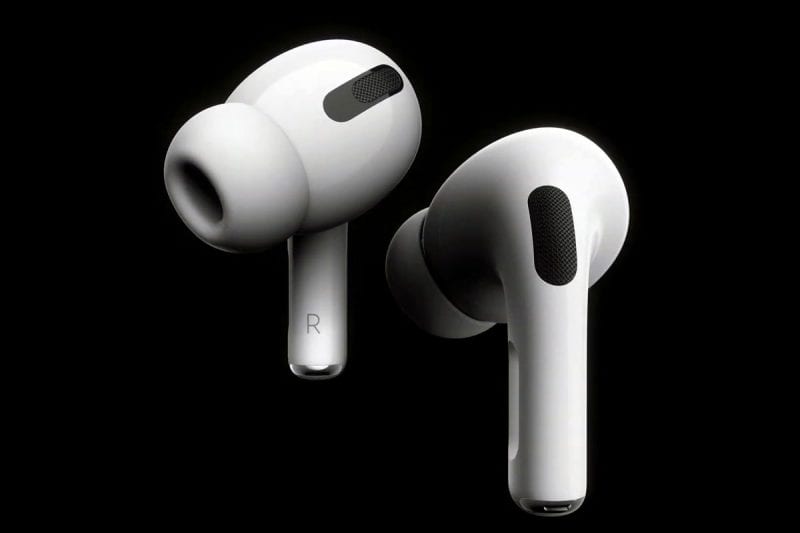 Apple Announces AirPod Pro and it Comes With Great Features
Apple has just announced Airpod Pro boasting additional features like "Active Noise Cancellation" which is a major part of their marketing drive. According to Apple, the noise cancellation inside AirPods Pro is accomplished through a pair of microphones – one outward-facing, the other inward – that are combined with advanced software. The noise cancellation feature is said to be able to continuously adapt to noise signals 200 times per second.
The overall design has undergone some changes, but not too much that is loses its distinctively recognisable Apple appearance. The new design includes flexible ear tips purposed to deliver more comfort and offers a noise-isolating boost to the audio quality.
Apple says "The Ear Tip Fit Test helps ensure users get the best audio experience from AirPods Pro by testing the quality of the seal and identifying the best ear tip size for them. After placing AirPods Pro in each ear, advanced algorithms work together with the microphones in each AirPod to measure the sound level in the ear and compare it to what is coming from the speaker driver. In just seconds, the algorithm detects whether the ear tip is the right size and has a good fit or should be adjusted to create a better seal."
The Aipod Pro is said to have up to five hours of listening time between charges, although this is reduced by half an hour if active noise cancellation is activated. The new models can be charged wirelessly and, according to Apple by charging them in their wireless charging case will get you more than 24 hours' worth of listening time.
If that isn't enough, the AirPod Pro also come with transparency mode which adjusts the noise-level to accommodate the sound of your voice, making it easier to engage with other people without having to shout despite no one being able to hear the noise.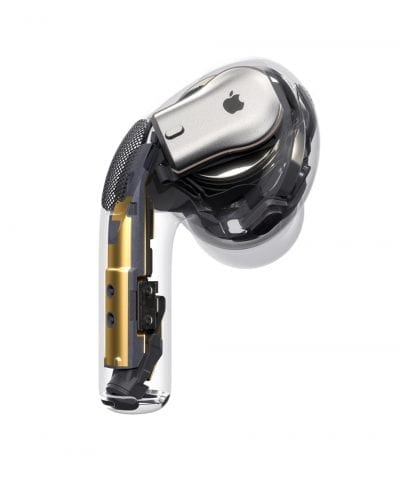 The earbuds come with three different sizes of soft, flexible silicone ear tips to help provide a comfortable fit. The new model is priced at £249. The current AirPods remain on sale, at the same prices as before £159 and £199, for the version with the wireless-chargeable case.