New TechNET Immersive Site Launch!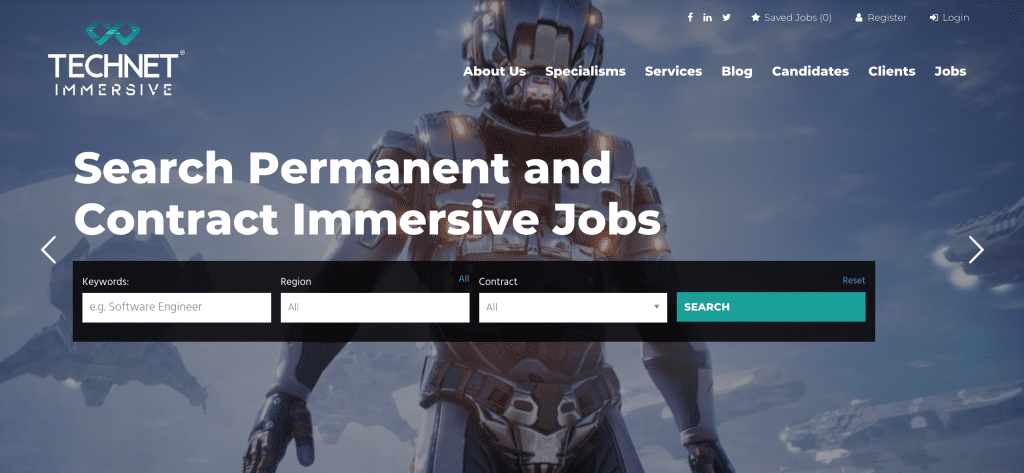 We are pleased to announce the launch of our new site TechNET Immersive.  As specialists in the immersive and gaming industry, we have garnered an excellent rapport with clients in established and emerging industries. TechNET Immersive offers a specialised approach in fields such as; Augmented Reality, Virtual Reality, Mixed Reality, AI, and Gaming.

Our Immersive team of excellent recruiters, who all hold a deep passion in the immersive and gaming sphere, understand the importance of forming close partnerships and relationships. They excel in the knowledge of their specific areas,  giving us a distinguished edge when it comes to providing a service. Their drive, passion and personable approach is what gives us confidence in what we do. Because of this we have accumulated a world class data base giving them the ability to deliver first class services to our clients.
In today's culture of rapid technological expansion, it is more vital than ever to stay ahead of the competition. Every company's worth is measured by their personnel, and so finding the elite staff to drive forward the ambitions and innovation within the industry is crucial for long term success. This is where TechNET Immersive comes into play in directing the right people and establishing a close relationship with people in both Senior and Director positions.
We believe our experience, our codes of practice and our steadfast dedication will pioneer a change to the perception of the Immersive and gaming recruitment industry – for us this is not just a job, it is a career, and a way of life.