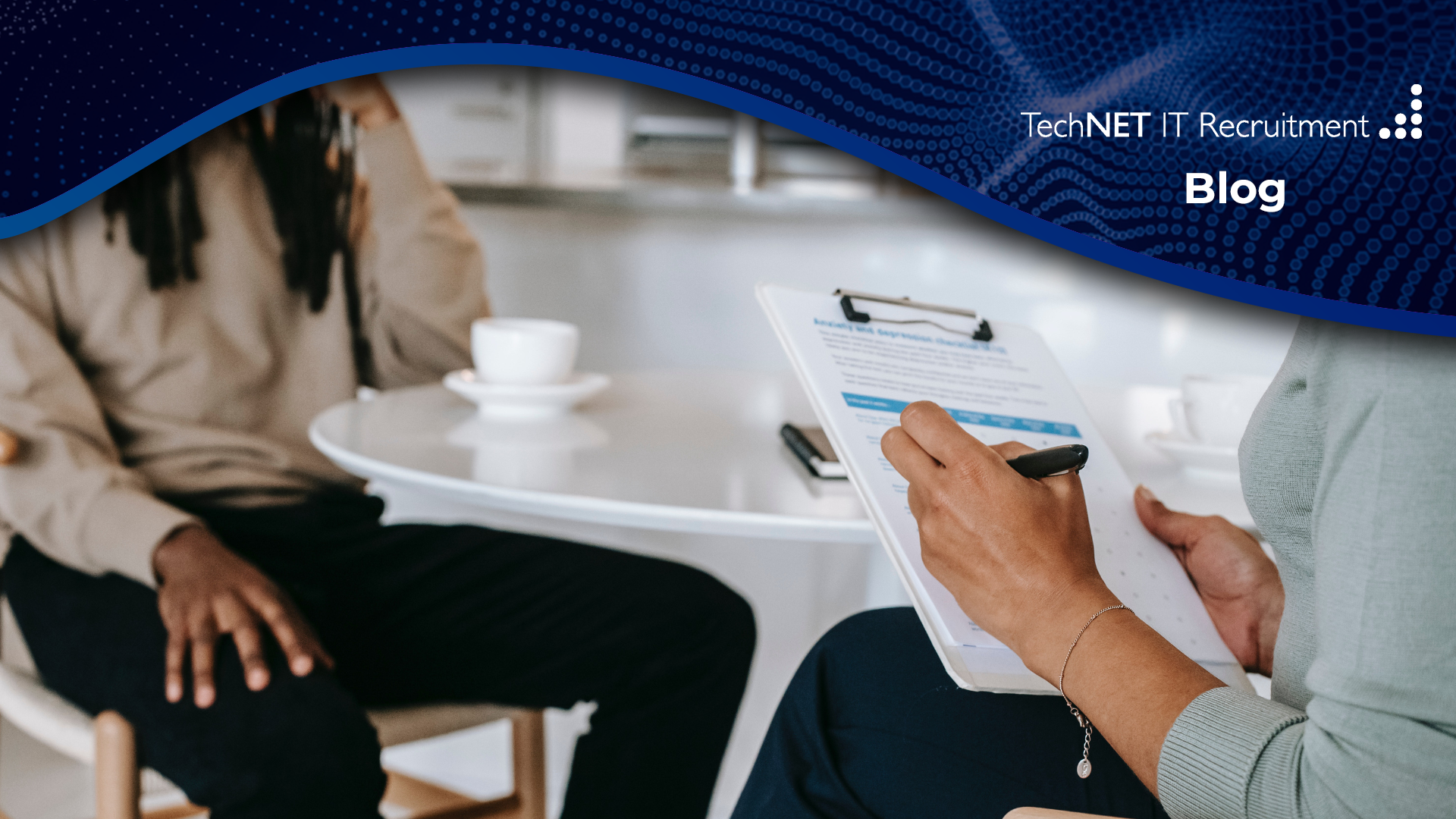 Hiring an IT Manager – interview questions you need to ask!
Are you hiring an IT Manager and planning your interview questions? As with any interview, it's important to capture all the key information from your candidates. It's not just about technical skills, but also getting to really know the person behind the CV.
At TechNET IT, we work on IT management roles every day. Therefore, we know the key facts companies need to identify. So, here is our guide to structuring your interviews for IT Manager candidates, plus some questions to include!
The top interview questions when hiring an IT Manager
We highly recommend that you group your questions so that you can have in depth discussions about skills, people management and work ethic individually.
Technical skills questions
Of course, an IT Manager will have great knowledge of technologies, coding, software development and so on. It's a good opportunity to learn about their background and what they can bring to the table.
Tell us about some of the technical projects that you have been involved with.
Describe your negotiation process for acquiring new software or hardware.
What programming languages and software development methodologies have you used?
Which tools and methods do you use to complete complex IT projects?
Describe a time where you implemented major changes to an existing IT infrastructure and what the results were.
If you had to choose between two technologies, how would you choose one? Explain your process.
What are your thoughts about the company's current IT infrastructure?
How do you communicate technical information to those without a technical background? (Directors, stakeholders etc.)
Work ethic questions
Work ethic covers so much more than how hard someone works. It's about loyalty and a desire to learn even more within your business. Here are some conversation starters…
What is your approach to personal motivation?
What is one skill you feel you need to improve?
How effectively do you work in a remote capacity?
Describe your approach to time management.
How do you handle multiple deadlines at once?
Where do you want to be within this business after your first year of working here?
People skills questions
As a manager, the candidates will need to have proven experience of effectively leading a team. Getting them to succeed is great, but ensuring they are happy in their roles is even more important.
Describe your leadership style.
In today's working world, what do you feel are the main challenges facing IT management professionals?
Have you faced any of these and how did you overcome them?
What is the main skill you feel will help the productivity of the team?
Have you outsourced projects in the past or do you prefer to develop internal talent?
What are your methods for monitoring the technical performance of the team?
What are your methods for monitoring the happiness and well-being of the team?
Do you feel confident with managing a remote or hybrid workforce?
How do you establish goals for your department?
Helping you hire IT talent!
Let TechNET IT find you IT Manager's who will get the job done! Submit an enquiry today and let's discuss your IT recruitment needs!