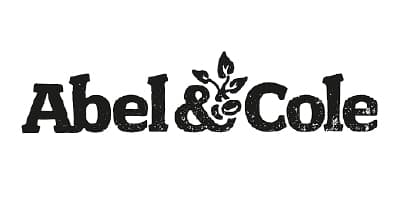 Recruiting for:
Frontend Developer, UX/UI Developer, IT Support Technician, Junior & Senior Web Developer
Locations:
Central London
Number of placements:
7
Why were we engaged?
We first started engaging with Abel & Cole in May 2019 to work alongside a variety of roles across IT and digital. The roles had been live for a while following quick company growth. The team found themselves extending the hiring process for these positions due to the level of calibre expected- they had a vision for the company and only the best people were going to help fulfil this vision! Likewise, a range of factors including location, skill requirements and experience were proving difficult to find in a short space of time.
"I've had the pleasure of working with Molly during the last few recruitment drives at Abel & Cole. Molly has made the process smooth, fast, and provided great communication throughout. Our most recent position was successfully filled a week after advertising the role which is an all time record. I would thoroughly recommend Molly and the rest of the team at TechNET."
Adam Cerny
Lead Developer at Fed by Abel & Cole
How did we do?
From the first engagement, meeting the team at Abel & Cole and making the first couple of placements, it was clear we had a very strong understanding of their business aims and objectives, goals for the upcoming projects, team culture and how to represent the brand in the most positive way.
As a team we were working 4 positions for IT and Digital and further recommended to other colleagues within the company to assist with project focused positions. The team were very successful in supporting the recruitment of these- placing in record time of just one week between release of the roles and qualification!
Following the first few placements, TechNET were well-placed in understanding the needs of the team at Abel & Cole and the standard they expect from all employees- meaning new roles continued to be released and trusted with us from start to finish and fully delivered on.
TechNET was engaged as the sole supplier for all contract and permanent resource required, which has continued until now.
The team achieved this success through taking the time to fully engage with the individuals leading the IT & digital teams and fully engaging with their own unique vision for the company. A number of successful and regular meetings allowed us to comprehensively understand the deliverables and key milestones that needed to be achieved and furthermore enable us to strategise a recruitment structure to support this.
What happened next?
Since our initial engagement in 2018, TechNET has established itself as one of the core suppliers for Abel & Cole as well as their newly extended branch- 'FED'. We can be relied upon to take on urgent recruitment needs in extremely tight timeframes and still maintain the highest quality expected, whether this be project work for FED or permanent placements for Abel.
Over the last 2 years, TechNET has opened an office in the Milton Keynes Area as part of the larger TechNET Group who have now expanded into offices across London (2010), Milton Keynes (2005) and Cheltenham (2010) to further support our customer operations in these core areas.
Our keys to success
Communication is critical to any successful relationship and it is important to establish a partnership where the hiring managers have confidence that, we as a partner, will represent the brand as if it were their own. This is achieved by forming close alliances with individuals involved in the recruitment process and taking the time to truly understand all business needs.
Speed and proactivity are essential to be successful within this fast- moving market, so we always respond with 3-5 CV's for each vacancy (additional if requested) within a 72 hour period for permanent positions and an 24 hour window for contract positions.
Fast selection process due to in- depth knowledge of the industry and technologies utilized by the client.
Our willingness to work outside normal office hours in order to support the client's needs. A critical awareness that one is always judged on his last performance, we consistently achieve and often exceed- fuelled by our drive and passion.
Back to case studies