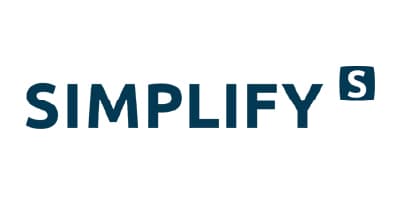 Recruiting for:
Head of Ecommerce, Head of Customer Proposition, Pricing Manager, Pricing Analyst, Reporting Analyst, Data Analyst
Locations:
Leicester and Cambridge
Number of placements:
6
Why were we engaged?
We were contacted by Simplify in late 2020 to support them in the expansion of the ecommerce department. Starting with the successful placement of The Head of Ecommerce and working out from there.
Helen was a fantastic asset in helping me secure my role. She was very proactive, knowledgeable, honest and open, always able to find answers to any questions I had, and all with a very positive attitude. I'd thoroughly recommend working with Helen.
Head Of E-commerce at Simplify | 40 over Forty (2020)
January 6, 2021, Alistair was a client of Helen's
How did we do?
The first step was to take a detailed brief of the Head of Ecommerce role, gaining a thorough understanding of Simplify's business growth goals, current landscape and challenges and really building a picture of the type of candidate we should be searching for.
We continued to build on our knowledge and understanding of Simplify's culture as we continued to build the team with 5 further placements supporting the Head of eCommerce.
Great to work with Helen who really understands the brief and provides quality and choice of candidates. A clear first choice in the tech sector!
Chief Business Development Officer
November 7, 2020, Dev was a client of Helen's
What happened next?
Since our success in recruiting the Ecommerce division, we have begun supporting Simplify across other areas of the business including Technical Support teams and Software Development teams. Our partnership is going from strength to strength, delivering exceptional talent to this growing business.
Our keys to success
Communication
Taking a full and detailed brief
Working in partnership to build a robust recruitment strategy
Understanding the culture, vision and goals of the business
Our keys to success?
Efficient and consistent delivery
Commitment and Resilience
Organization & Time Management
Market Insights
Consultative Feedback
Honest & Clear Communication
Talent Strategy Process Analysis
Back to case studies