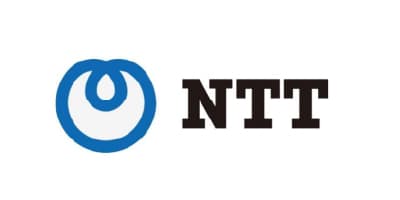 Recruiting for:
Network, Infrastructure, Unified Communications, Consultancy, Architecture, Service Delivery, Project Management
Locations:
Fleet, Lichfield & London
First Engaged:
2006
Number of placements:
84
Why were we engaged?
NTT formally known as Dimension Data have been one of our longest standing clients. The core of TechNET since we established has been infrastructure and networks, so many of our clientele tended to be within that systems integrator or managed service arena. So NTT were part of a much larger remit of that market space. NTT have never been wanting for requirements, they always have an abundance of requisitions at any a given time. But they required a partner who could delivery, not only quality but in a fast and efficient way. Their process from inception to present has been solid & robust, but what they needed was candidate control and quality to get the talent through their doors. That's where TechNET came in.
What happened next?
Since TechNET engaged we have successful placed 84 candidates excluding countless contractors and extensions. The reason for this success has mainly been due to the collaborative effort of both parties. NTT have always been open to new ideas and concepts around recruitment and together have discovered a proven formula for success. Time to hire has significantly decreased, typically an average of 30 days, which is below industry standard. The interview process is well structured and consistent including a "TOP GRADE" interview as part of the final process that is the same for all levels within the business. This uniformed approached has proven to be one of the most single most effective indicators that highlights if a candidate is a suitable fit for NTT and has been part of the process for many years now.
NTT were also able to implement a new recruitment platform (WorkDay) which streamlined the process further and allowed for greater clarity over the roles and candidate ownership, essentially providing a central point for all recruitment activity.
NTT have always been a pleasure to work with. They've been very open to new ideas and concepts around recruitment over the years. They accept and understand our consultancy mantra, that we are a partner not just an agency and this is why we've been able to successful collaborate for as long as we have. Forever my this relationship continue.
Our keys to success
Robust & Consistent hiring process
Consultative feedback
In-depth qualification of roles
Hiring manager contact
Clear communication & updates
Quality & efficient delivery
Client Recommendation
"Working with Neave was a pleasure! Her warm, friendly approach and regular updates reassured me during my recruitment process. Neave always had the time to answer my emails and phone calls in a timely manner, I never felt left in the dark or waiting for a response. Neave Connell is a credit TechNET IT Recruitment!"
Joshua Lockett
Unified Communications Engineer @ NTT
"Neave has been very helpful throughout the recruitment process, she contacted me on Tuesday, arranged an interview for Thursday, and I received a job offer on Friday! 10/10 for communication, politeness, and promptness."
Charlie Summers
Unified Communications Field Engineer @ NTT
Back to case studies