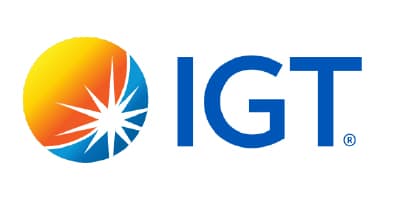 Recruiting for:
QA Engineering, UI/UX, Development, Account Management, Project Management, Heads of Division.
Locations:
London / UK National
Number of placements:
56
Why were we engaged?
We first started working with IGT (International Game Technology) in 2018. Due to our reputation in the Gaming and Immersive sectors we were able to get full access to their requirements and assist their talent acquisition team in the delivery of contingent and retain recruitment requirements.
We were tasked with delivering on a variety of positions from QA Engineering to Development to Account Management and Heads of. It became apparent they had their fair share of negative experiences with previous agencies and we were quickly able to provide that quality of service IGT longed for from fast engagement and understanding of requirements, to quality of qualification, speed of delivery and finally successful placements.
"I was introduced to TechNET via a talent colleague a few years back now and I must say that I have actually been consistently impressed at the difference and level of expertise demonstrated time after time by each consultant at TechNET.
I'm sure like many of you, I have had my fair share of negative recruitment agency experiences and so actually working with one that actually shows they care and take the time to get to know me and my business is a complete breath of fresh air.
Regarding my tech hiring, when TechNET stated they have a specialist to cover a multitude of markets across IT and Digital recruitment I was sceptical, but now over 20+ positions later successfully filled and with borderline 1 to 1 CV to Interview ratio's, I will not consider working with another agency talent partner.
From my perspective, TechNET are a true reflection of what a great agency partner should be.
Great work and thank you again TechNET team."
Talent Acquisition Lead, EMEA
How did we do?
I'm pleased to say we lived up to our reputation and delivered the only way we knew how. RATIOS. TechNET and our consultants pride ourselves in finding the talent our clients need from the get-go, usually through thorough hiring manager qualification but also our deep understanding of niche market sectors. At points we were able to achieve close to 1 to 1 CV interview ratios, saving time and effort from all involved.
What happened next?
Our high success rate eventually meant we were able to deliver on requirements exclusively. We continue to get full access to all requirements from IGT and I'm pleased to say there hasn't been an opportunity since our engagement that we have not filled – the definition of a dream partnership.
Our keys to success?
Quality of candidates – keeping out ratios low
Speed of delivery
In-depth requirement qualification
Open lines of communication between talent acquisition and hiring managers
Honest & thorough feedback
Commitment & persistence in finding the right talent.
Back to case studies