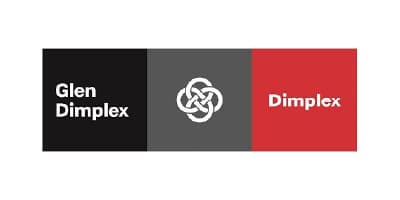 Recruiting for:
Marketing & Creative positions
Locations:
UK wide
Number of placements:
15
Why were we engaged?
We were approach by Glen Dimplex to assist with the largest Marketing Transformation projects the company has ever embarked upon. At a glance, Glen Dimplex are one of the worlds largest manufacturers of electrical heating appliances and hold significant global market positions in domestic appliances, cooling and ventilation. Household names such as Morphy Richards, Technika & Valor to name a few. Glen Dimplex provided TechNET with a challenge of sourcing in excess of 20 hires across their Marketing Activation teams including; Consumer Marketing, Performance Marketing, Trade, Campaign Management and Creative roles. You could have argued this wouldn't have been TechNETs bread & butter, we're a Tech recruitment company right? Oh we're so much more than that. To be successful in recruitment, it's about the science of the process and the methodology behind the talent strategy. Whilst Marketing isn't at the forefront of what we do day to day, we at TechNET are confident in our delivery as well as our consultants to deliver a efficient and stream lined service.
It was clear from the beginning that Glen Dimplex lacked strategic direction as well as the man power to succeed without a recruitment partner. We started by engaging with the senior stakeholders to understand the businesses requirements, their vision and the impacts these hires would have on the success of the business. Once we had got to grips with the requirements, we prioritized which positions held the greatest value to Glen Dimplex and went to market.
What happened next?
To date we have had had 24 positions released.
Shortlisted 240 suitable candidates
Sent 94 CVs
Interviewed 23 Candidates
Placed 6 positions
Average Interview to Placement ratio being 4:1
I admit the final ratio is actually lower than our company average across the business being closer to 2.5:1. However bearing in mind this was working in a market that was relatively unfamiliar to us as a business. I believe the current ratio reflects our ability to ascertain and understand our clients requirements efficiently. The biggest challenge we found was time to hire. This is the largest transformation project Glen Dimplex has embarked on so naturally hiring manager availability was always going to be challenge, let alone the hiring managers focusing on their own duties whilst having to worry about recruitment and this is where we helped. Without a recruitment partner managing the sourcing channels, the candidates in process and communicating updates regularly. Candidate retention would have suffered greatly. However Glen Dimplex and TechNET were able to structure a process that would allow each other to effectively mitigate risk of candidate dropout and secure the best possible talent the market had available.
As it stand the transformation continues… We're considered as a key partner to Glen Dimplex, creating a number of successful hires to date and there's plenty more in the pipeline. We relish the challenge they present and couldn't be happier with the progress to date. We have visions of continued partnership and journey hasn't ended yet. Watch this space.
Our keys to success?
Efficient and consistent delivery
Commitment and Resilience
Organisation & Time Management
Market Insights
Consultative Feedback
Honest & Clear Communication
Talent Strategy Process Analysis
Back to case studies