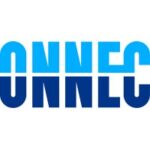 Recruiting for:
Technical Project Manager, Site Manager, Enterprise Account Manager, Program Manager, Business Development Manager, Design Manager, Network Engineer, Global Sales Director, Learning and Development.
Locations:
UK and US
Number of placements:
21
Why were we engaged?
Our contacts at Onnec have kindly shared their experience with TechNET.
"We've joined our hands on several recruitment opportunities within our department to date, and Hannah is clearly one of the best people I have as a partner to assist. I highly recommend her expertise within this space"
– David Salisbury
"Hannah is hard working, efficient and knows the markets well. She is an excellent Recruiter. Hannah has helped me fill very particular roles, ones that are hard to find candidates for. She is responsive and polite."
– Chloe McCarthy
How did we do?
Onnec, formerly known as Excel Redstone, are a leading independent technology partner and global integrator. We have worked with them for many years and have been lucky enough to follow their growth journey from an independent company into an ever-expanding group. Impressively, Onnec now have a team of 800+ global employees, with no plans to slow down anytime soon!
Over time, we have nurtured a brilliant working relationship, and have explored numerous types of roles in the Tech and Infrastructure space, whilst supporting C-level hiring needs across the UK, Ireland, and US markets.
However, the majority of our placements have actually had a Project Management focus – a personal strength of our Talent Partner and Onnec Account Manager Hannah Clarke.
What happened next?
Since the beginning, we have remained consistent and reliable during every stage of the hiring process, and TechNET is proudly one of Onnec's core talent partners, to which they rely heavily on us to fill each and every role with understandable urgency. The next steps will include developing our already established mutual relationship as Onnec expand into the US market – working on some brand-new roles with access to a wider talent pool!
We look forward to working on even more diverse roles and supporting their hiring function.
Back to case studies