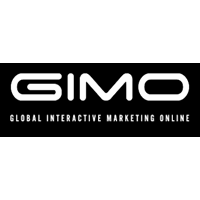 Recruiting for:
Dutch Speaking CRM Executive, French Speaking SEO Executive, Italian Speaking Sports CRM Executive, Spanish Speaking Senior Product Manager.
Locations:
London
Number of placements:
4
Why were we engaged?
Our contacts at GIMO have kindly shared their experience working with TechNET.
"I highly recommend Cydnie from TechNET IT as a specialist recruiter. Above and beyond introducing great talent, her deep understanding of the industry, ability to provide valuable market insights, and dedication to exceptional service, make her an invaluable asset. I would highly recommend her and look forward to working with her again in the future."
– Jonelle Fox
How did we do?
GIMO are a global marketing agency that specialise in iGaming. They collaborate with online gambling and gaming businesses, offering app development, website maintenance, and a range of tailored services.
Our journey with GIMO began when they faced a significant challenge in filling a crucial SEO role that had remained open for an extended period. Recognising the urgency and importance of this position, we embraced the opportunity in September 2022. Despite GIMO already having their own talent supplier and internal talent team, we were determined to showcase our expertise and dedication.
In addition to accepting the role, we provided valuable market insights related to their open positions. This proactive step not only displayed our industry knowledge but also highlighted our commitment to aligning our recruitment activities with GIMO's strategic direction.
During our analysis, we identified that the main factor hindering the role's successful fulfilment was the limited budget allocated. As a solution-oriented partner, we offered GIMO a comprehensive recruitment activity report and conducted salary benchmarking to shed light on potential improvements and opportunities within their budget constraints.
Leveraging our extensive network, we swiftly identified a highly qualified French native candidate who could work remotely. The turnaround time for this critical role was remarkably fast, ensuring that GIMO's needs were met within a remarkably short span of 10 months.
This successful collaboration not only fulfilled an urgent staffing requirement but also exemplified our commitment to exceeding client expectations. We proved ourselves as a trusted recruitment partner capable of navigating the iGaming industry's unique demands.
What happened next?
GIMO consistently entrusted us with their job vacancies, often with specific language requirements. Notably, they sought a Dutch-speaking CRM Executive and an Italian-speaking CRM Sports Executive. These positions presented unique challenges due to the specialised nature of the industry and the preference for candidates with prior experience in similar domains.
The gambling and gaming industry is renowned for its competitiveness, which is why we are thrilled to work closely with GIMO to identify and recruit highly skilled professionals who not only possess the necessary expertise but also align culturally with their team.
Together, we have ambitious plans to provide GIMO with top-tier talent that perfectly fits their requirements and seamlessly integrates into their organisational culture.
Back to case studies