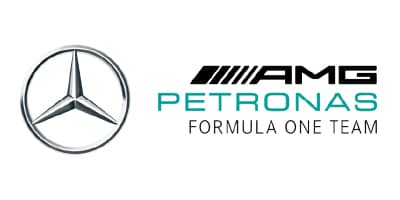 Recruiting for:
Infrastructure, HPC, Service Delivery, CAD, PLM, Architects, Developers, Project Managers
Locations:
Northampton
Number of placements:
29
Why were we engaged?
The Automotive industry is a fast pace and ever evolving landscape just like technology and IT. So you could argue that it made perfect sense for TechNET to engage with Mercedes AMG High Performance Powertrains. They had countless requirements across Infrastructure & Development that were simply not being engage enough from a candidate and internal perspective. Our role was to go in, see how they work, what their processes were, what worked well and what didn't. Mercedes is an extremely time critical environment and things needs to happen yesterday. So having a local partner in place who new these markets inside and out, understood candidate engagement & talent pooling in a fast and efficient manner was only going to end positively.
It was clear from the outset that candidates are often blinded by the exciting world of formula 1 and not necessarily considering the role and it's responsibilities for what they are and what they really mean to the business. That's where TechNET came in and were able to clearly articulate, educate and present the "idea" of working in formula 1 and what this fast paced industry demands. Once we laid out the expectations to the candidate and what the process entails in terms of interviewing and what stakeholders will be looking for, the interview ratio's increased significantly, as did the number of successful placement that were being made.
Job Descriptions were also evaluated with hiring managers as they were clearly dated and didn't give a true representation of what they actually needed. So we made them more reflective of the market and intended audience, removing the jargon that simply didn't need to be there.
Competitor analysis – We worked with Mercedes on mapping out key competitors to their business and setting up a plan of action as to how to best take their Unique People Offering to that audience. In essence we head-hunted key individuals and a large degree of our success was due to our investment in LinkedIn Recruiter and LinkedIn Insights.
What happened next?
Since the engagement we filled over 70% of requirements provided to us. We impressed so much that we were able to engage with the other side of the business that being Mercedes AMG F1 team. For those how don't know Mercedes F1 are split into two entities which in definition is the same company, but very much operate separately. Mercedes HPP are the Engine manufacturer based in Brixworth and Mercedes F1 are the race team itself where race control is situated and aerodynamics, the design of the car etc. Since that engagement wer have successfully placed their new Infrastructure Manager as well as a couple of Helpdesk & Desktop positions. We have proved that we are not just an agency, but a true partner who can deliver candidates but offer advice and market intelligence that so many competitors forget the importance of, which clients value so highly.
Our keys to success
Thorough analysis of client recruitment process
Consultative feedback
In-depth qualification of roles
Prioritisation of roles
Effective time management and efficient delivery
Clear communication & updates
Commitment & persistence
Client Recommendation
"Just wanted to drop a quick note about Alex and the client services team. I've had the pleasure of working quite closely with Alex since I joined in April. At that time the relationship with IT as a whole was nearly none existent. Alex has helped me to build up that relationship, I now have daily recruitment meetings with them and actually have things to talk about in those meetings. As I'm sure you're aware we can be a particularly difficult client, moving interviews, shifting the goalposts, making snap decisions, delaying feedback etc etc. Alex doesn't let any of that affect him and continues to be an excellent recruiter and generally nice guy. As an internal recruiter my pressures usually come from a disgruntled hiring manager standing over my shoulder and asking where their CV's are – Alex is quick and efficient and gets me candidates of the level F1 World Champions demand (not easy) which largely makes those stresses go away and makes my life easier this side.
Alex (and the other members of the team) are a credit to you and your business and I look forward to working together through 2019.
Merry Christmas and all the best for 2019
Many thanks."
Mike Jones
Recruitment Specialist @ Mercedes AMG High Performance Powertrains Ltd
Back to case studies