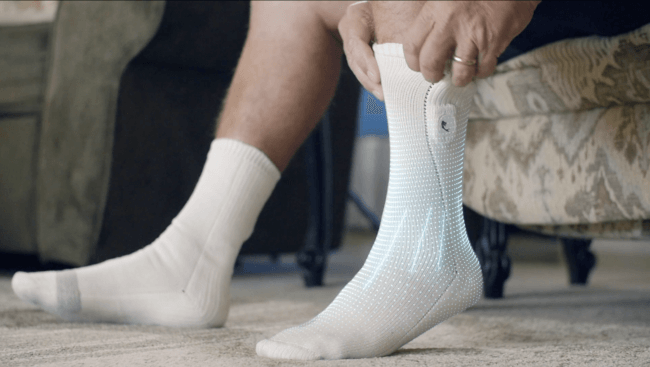 Siren develops smart socks that can prevent diabetics from having their legs amputated, raises $11.8 million in funding.
Siren, a medical device company that has developed breakthrough technology to embed microsensors within fabric, raises $11.8 million in funding led by Anathema Ventures.
Siren's Socks and Foot Monitoring System wearable technology continuously track foot temperature, sending information to your doctor to help them track issues related to inflammation. The idea behind the technology is to catch the formations of ulcers and inflammation before they become a problem. This helps to prevent diabetic Neuropathy and avoid the prospect of amputation, which has become more common in 2018.
"In the United States, every 17 seconds someone is diagnosed with diabetes, and everyday 230 Americans with diabetes will suffer an amputation," Dr Fakorede wrote in the study. "Throughout the world, it is estimated that every 30 seconds a leg is amputated. And 85 percent of these amputations were the result of a diabetic foot ulcer."
The socks consistently track temperature changes throughout the foot, as an increase in temperature may be due to an ongoing injury; it also allows doctors to see data from patients remotely and can continue providing care.
The potential of this wearable technology isn't just limited to monitoring diabetics but could give way to detecting other potential health issues like breast cancer, which can produce their own thermal pattern. We could soon see smart bras that can detect for thermal anomalies and give doctors an early response to deal with the cancer, thus preventing death.
Siren was founded in 2015 by Ran Ma, Henk Jan Scholten, and Jie Fu.