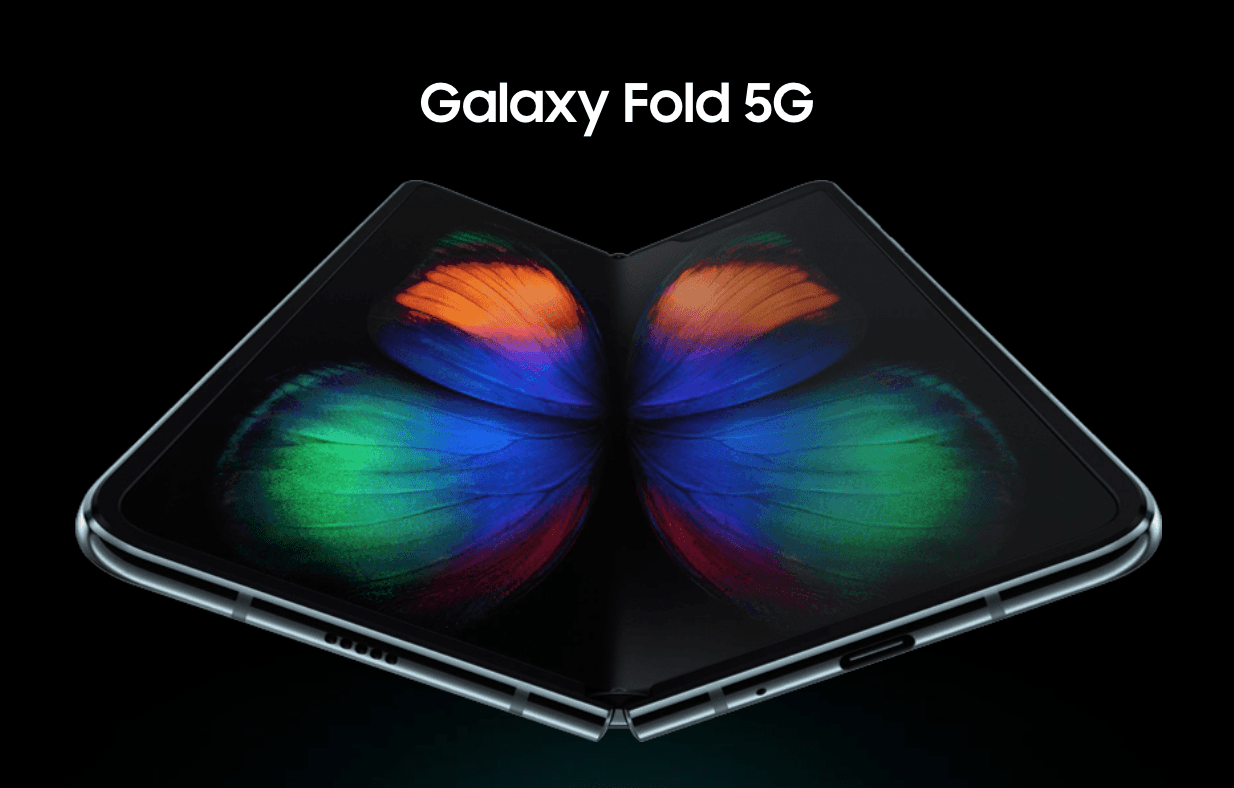 Samsung Galaxy Fold is by far the most exciting smartphone of 2019
What stands out when it comes to the galaxy Fold is how beautifully designed the Phone/Tablet looks. Designed by Tom Brown, a New York fashion designer.
Selling consumers the idea of a foldable screen as well as a smaller front screen was met with some skepticism. Is it another gimmick? Or is there practical functionality to having a smartphone that folds.
The obvious main thing you'll notice about the New Samsung Galaxy fold is the screen. It has a 7.3-inch AMOLAD display when opened, and a 7.3-inch display when closed, but the inside display of the new device is 6.7 inches and is said to be square when folded. In other words, it's half the size of the Galaxy S10, so it's easy to fit in your pocket. It also boasts six cameras… SIX cameras.
There are however a few downsides to having a foldable phone. One being the crease that shows in the centre of the screen fold that appears over time from use. This is even mentioned as a forewarning on the official Samsung website stating "You may notice a crease at the centre of the main screen, which is a natural characteristic of the screen."  However, since its a completely new design people are willing to overlook this and appreciate the technology behind creating a screen that folds in the first place. The phone also doesn't come with a headphone jack or a micro SD port. For Samsung users this is a significant loss as many see these as important functions.
In conclusion, the Samsung Galaxy Fold is aesthetically beautiful and combines the two screen fold seamlessly. It has a good grip and is considered to be comfortable to hold. As a first implementation of utilising foldable screen technology, Samsung has done it well. 
The Samsung Galaxy Fold is priced at $1,980 / £1,800 (€2,000), which makes it one of the most expensive smartphones you can buy, and pretty much matches the cost of the forthcoming foldable Huawei Mate X.