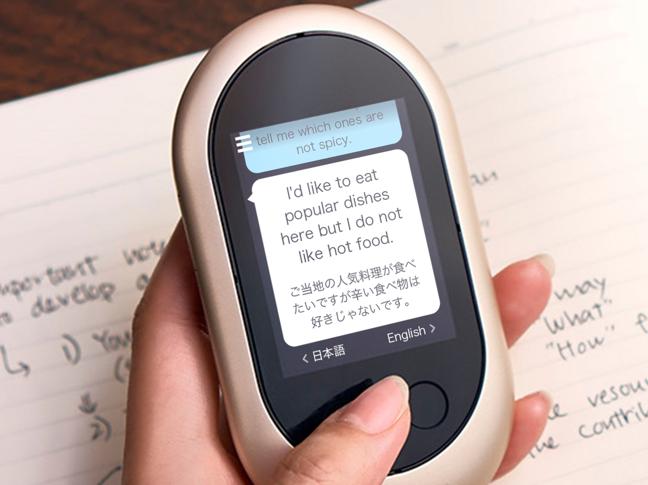 Pocketalk Enables You To Communicate in Over 60+ Languages
Pocketalk, a small, lightweight, compact device with over 60+ languages, covering 126 countries is an avid traveller's dream come true.
One of the difficulties most people face when visiting another country is the language barrier. Pocketalk hopes to break down those barriers by enabling people to communicate with locals from another country.
The device is easy to use, simply select the country flag of your origin and the language you would like it to be translated into, and begin speaking into the device. Depending on the language most will give an audio response but some will only respond in text form.
The more exotic and obscure the language is, such as Navajo and Gaelic , the less likely it will have an accurate translation. But for more high profile languages, like Spanish, Italian and French, it will give a much more natural translation via audio and text.
The device comes with cloud connectivity so it can be updated with new languages as well as improvements on existing languages when it comes to slang and local dialects. The device is said to have a battery life expectancy of 6 days from continuous use which is useful if you are unable to find an immediate charging point and avoids the potentially awkward moment of the device shutting down mid conversation.
The device costs a hefty £259 but if you are a frequent traveller its a worthwhile investment.