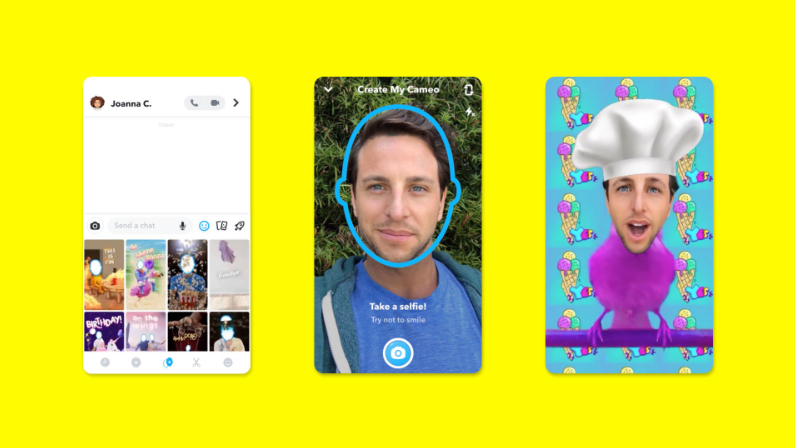 New Snapchat Feature Enables You to Superimpose Your Face onto Gifs
A feature was spotted by Snapchat users in France that enabled them to superimpose their face onto gifs. The latest addition to the app is called "Cameo" and we could eventually see it launched for all users. "Cameos aren't ready to take the stage yet, but stay tuned for their global debut soon!" the social media app told TechCrunch.
Gifs are one of the most popular forms of communication in which to express a certain emotion in a funny, relatable way. So, it comes as no surprise that Snapchat wants to implement their face tracking technology in their app onto gifs, giving users the ability to plaster their face onto short, looping videos.
Based on leaks, you can appear as an anthropomorphized cat, riding on a shopping cart, or as a giant animated "thumbs down" emoji. Not only will you be able to impose your face onto gifs, but you will be able to add texts to create a more personal message for whoever you are sending the gif to. If your friend is also set up for Cameos, you can also include them in the fun as well.
Snapchat are always looking for ways to create new features and add-ons to make the app interesting for teens and young adults, giving them new and fun ways to interact with each other. This new feature is another example of how Snapchat stands out compared to other social media apps such as Instagram, Facebook and TikTok.